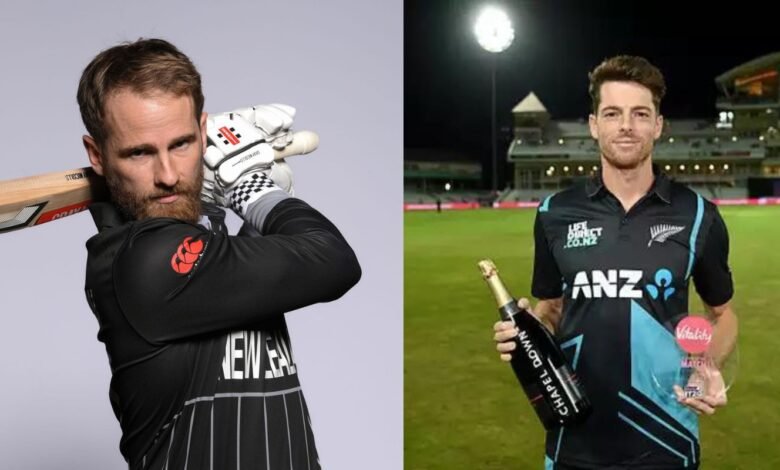 Kane Williamson has been suffering from too many injury issues at the moment. While he has already given up his Test captaincy, Kane could also consider his time as an ODI captain. Kane will need to have a long Test career and his experience at No.3 is also needed in T20s. Of course, he could continue as an ODI player, as well. Therefore, he might quit as the ODI skipper. On that note, here, we take a look at three options New Zealand must consider if Kane Williamson steps down as ODI captain.
1) Tom Latham
It is Tom Latham who has been leading the team in the absence of Kane Williamson. He has done a wonderful job till now. However, the Kiwi's form was poor in the 2023 ODI World Cup. That has put doubts on his career.
That said, Latham is a fantastic cricketer and the World Cup was just a rough phase. It is wise that he is given the mantle as the ODI skipper. This would motivate him to do better in the coming years.
2) Mitchell Santner
Mitchell Santner is one of the options New Zealand must consider if Kane Williamson steps down as ODI captain. Santner has got some opportunities as a skipper but they have not been consistent.
He is an experienced cricketer and has displayed leadership skills whenever possible. His role as a cricketer is also very important for the side. Hence, he is on this list.
3) Daryl Mitchell
One of the most exciting players in the New Zealand side is Daryl Mitchell. He almost won the semi-final against India in the 2023 ODI World Cup.
It is a risk but it is worth taking if the management gives the captaincy to Daryl. He has not had a chance to do it in the past. However, an important player that he is, New Zealand might positively benefit if the player becomes the captain of the ODI side.