3 Australian Players Who Will Definitely Perform In The ICC Cricket World Cup 2023: The cricket pitch is a battleground where legends rise, records shatter, and moments turn historic. As the clock ticks towards the ICC World Cup 2023, the air is thick with anticipation. Every team will field their best, but the spotlight often falls on individual brilliance that can change the game's dynamics. Australia, a cricketing powerhouse, has never been short of such talent. Over the years, they've given the sport some of its brightest stars. As this edition of the World Cup approaches, there are three names from the Australian camp that promise unparalleled excitement: Cameron Green, Mitchell Starc, and Steve Smith. These players, each with their distinct flair, are all set to etch new chapters in the annals of cricket history. Let's dive deep into why these three are the ones to watch out for in the 2023 World Cup.
Australia Gearing Up for the ICC Cricket World Cup 2023
1. Cameron Green:
Cameron Green, Australia's young all-rounder, is a force to reckon with. Bursting onto the international scene, Green showcased his impeccable batting and bowling prowess. His tall stature aids his seam bowling, making him a lethal weapon for Australia. On batting, his technique is solid. Green's capability to play both short and long innings is testament to his versatility. Having delivered some memorable performances recently, expectations are high. Many predict this World Cup to be Green's defining platform.
2. Mitchell Starc
Speed, accuracy, and lethal swing: Mitchell Starc embodies them all. As one of the world's premier fast bowlers, Starc's reputation precedes him. His ability to swing the new ball and deliver toe-crushing yorkers in the death overs is unmatched. Indian pitches can be challenging for pacers. Yet, Starc's experience and adaptability make him a key player in Australia's arsenal. His recent form indicates a hunger for wickets. Starc is geared up, and the world should watch out.
3. Steve Smith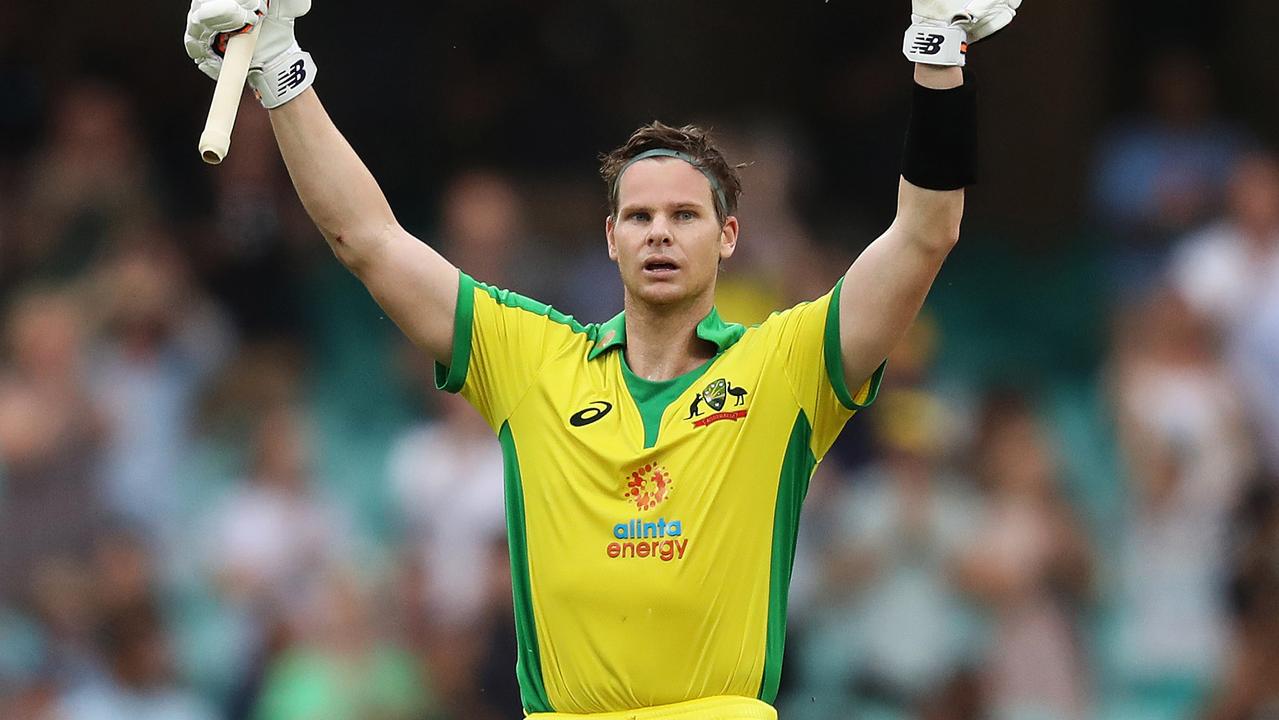 Steve Smith needs no introduction. His batting style, unconventional yet highly effective, mesmerizes fans and experts alike. Smith's hunger for runs is insatiable. His impeccable footwork, especially against spin, ensures he's well-prepared for Indian tracks. Known for his ability to anchor innings and accelerate when required, Smith is a captain's dream. Over the years, he's shouldered Australia's batting line-up in crucial games. This World Cup promises another showcase of Smith's genius.
YOU MAY ALSO READ: REVEALED: Will Tanveer Sangha Play For Australia In The ICC Cricket World Cup 2023?
In the grand spectacle of the World Cup, where pressure runs high, individual brilliance often makes the difference. While teams craft strategies, it's the players who translate plans into action on the field. For Australia, the trio of Green, Starc, and Smith presents a balanced mix of youth, pace, and experience. Green brings raw talent, Starc provides the bowling firepower, and Smith offers the stability every team desires in high-pressure situations.
The world will keenly watch as these Australian stalwarts take to the field. Their performances, no doubt, will play a pivotal role in Australia's World Cup journey. As the world gears up for this cricketing extravaganza, these three are sure to make headlines. Their determination, skills, and passion for the game set them apart. As fans await the World Cup's roar, the cricketing tales of Green, Starc, and Smith are waiting to unfold. The stage is set; let the games begin!