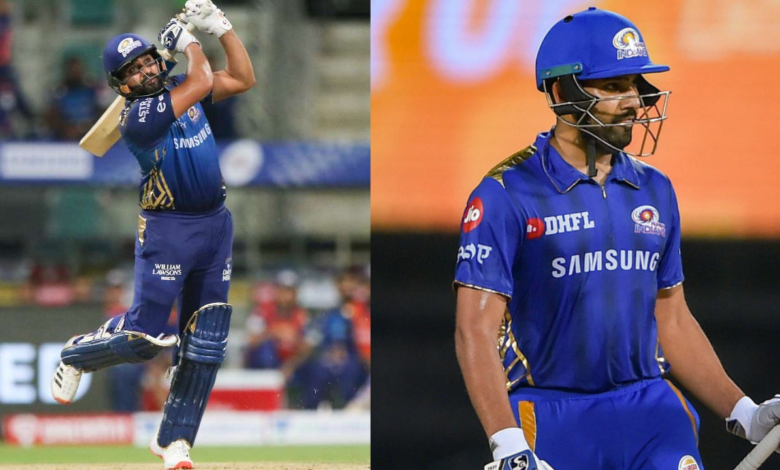 There are different ways of hitting a six when it comes to the shortest format of the game. Some batters tend to generate immense power from the bat against the pace of the ball to launch the ball into the stand.
The other way of hitting a six is to time the deliveries perfectly well against the quick deliveries. Overall, hitting sixes in the T20 format can help the team to a great extent.
The fans do want to get entertained and they make a roaring noise at the stands whenever a batsman hits the ball for a six. The cricket fraternity has witnessed several batters hitting humongous sixes with ease.
MS Dhoni, Kieron Pollard, Chris Gayle, AB de Villiers, Rohit Sharma, Suresh Raina, David Warner and others who come to our mind, when it comes to hitting sixes in the IPL.
Case in point, Rohit Sharma has hit as many as 250 sixes in the IPL. Now, in this article, we will take a look at the two players who has smashed more sixes than Rohit Sharma (250) in IPL history.
1. Chris Gayle
Popularly known as "The Universe Boss", Chris Gayle dominated the tournament ever so well with his fearless approach. If hitting sixes is an art, then Chris Gayle is a Picasso of it.
Chris Gayle who played for Kolkata Knight Riders, Kings XI Punjab (Punjab Kings) and Royal Challengers Bangalore holds the record for scoring the most sixes in IPL history. Gayle has struck a record 357 sixes.
2. AB de Villiers
AB de Villiers, who is popularly known as "Mr 360" comes second on the list in terms of hitting the most sixes in the history of the Indian Premier League. He is known for his ability to play a wide range of shots during the game.
AB de Villiers who has played for Delhi Daredevils (now Delhi Capitals) and Royal Challengers Bangalore has hammered as many as 251 sixes in the Indian Premier League.