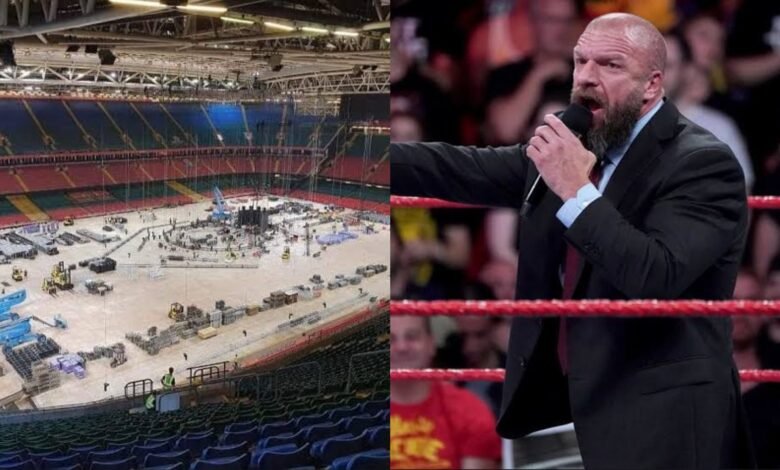 Rumour has it that Drew McIntyre is winning the titles at WWE Clash at the Castle 2022. Him and Roman Reigns will cross swords at the Principality Stadium very soon and the rumor mill is working overtime regarding the outcome of this epic clash.
As per Xero News, the home town hero is going to do the impossible by defeating The Tribal Chief for the championship, something that hasn't been done in over two years.
You mean the last 5 days of Romans Title Reign https://t.co/pWAZj0elee

— Xero News (@NewsXero) August 29, 2022
There are reports that say that USA Network which hosts RAW every week, wants a world champion on their show and Roman being a dual champ, The Undisputed Champion, holds both the WWE and the Universal title. Also he is essentially a SmackDown superstar and rarely makes an appearance on RAW. Therefore, Drew winning would mean the titles coming to the Red brand.
Drew McIntyre is likely to stand tall at the end of WWE Clash at the Castle 2022
McIntyre being the returning home town hero, is a strong favourite among the WWE Universe to win this Saturday. Also WWE is returning to the area after 30 years. Therefore, they may not want to upset the starving crowd and deprive them of having their own champion.
5 days pic.twitter.com/mHfsoRnVgN

— Xero News (@NewsXero) August 29, 2022
A new rumour is doing the rounds too where a returning Bray Wyatt is going to get involved in this match which will result in favour of the Scottish Warrior. Rumors are also rife about Theory cashing in his Money in the Bank contract successfully where he takes one of the titles from Roman. Although unlikely, if this happens, which title would he take? Or will he take both? RAW will have a champion in this case too.
But some Industry pundits have also gone the other way with this and picked Roman over Drew as the winner. Some say Drew doesn't have the It factor. Some say it's not a big enough pay per view for him to lose. Some say Karrion Kross is the man to do it at Survivor Series.
Whatever the result, this pay per view is turning out to be a much talked about one and should be a treat for the fans.