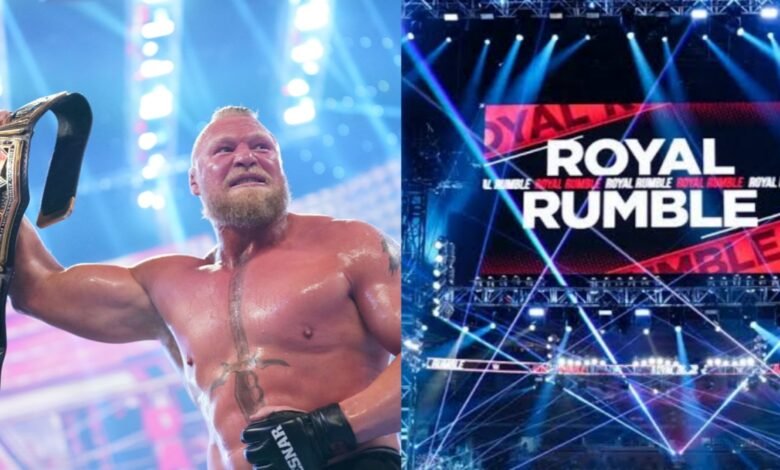 Royal Rumble 2022 is the next premium live event of the WWE company. So far, the Vince McMahon-owned wrestling promotion has made four matches official for the premium show. The first two matches were the 30-person matches for men and women. Every WWE fan would know that the company organizes these two matches annually.
It is a unique type of match, where 30 Superstars compete in the same match. Two Superstars begin the match, and one-by-one, the other Superstars join them in the ring after a fixed time interval. This continues until all Superstars have entered the match. The Superstars who have entered the match can be eliminated by tossing them out of the ring.
Fans should note that for the elimination, the Superstar's both feet should touch the floor. Also, he should be thrown from above the top rope. The winner of the match earns a shot at the world title in the main event of WrestleMania.
Apart from those two matches, WWE has announced two more matches for this year's Royal Rumble show. The first is the WWE Championship bout between the champion Brock Lesnar and the challenger Bobby Lashley. This match is a dream match for many fans. After years and years of wait, fans will witness Brock Lesnar vs. Bobby Lashley in a WWE ring.
The fourth match is a mixed tag team match between two power couples of the company. WWE Hall of Famers Edge and Beth Phoenix will team up to take on the husband-wife pair of The Miz and Maryse. This mixed tag team match is likely to bring an end to a very personal rivalry.
At what time will Royal Rumble 2022 start in Canada and Australia?
Royal Rumble 2022 is a highly-anticipated event across the world. Canada and Australia are two countries with a massive fan following.
According to sportingnews, Royal Rumble 2022 will start at 12:00 PM AEDT in Australia on January 29, 2022. The start time in Canada is January 29, 2022 is 7:00 PM CST. The pre-show will start one hour before the main show. It will probably have one or two matches. WWE is yet to announce those matches.