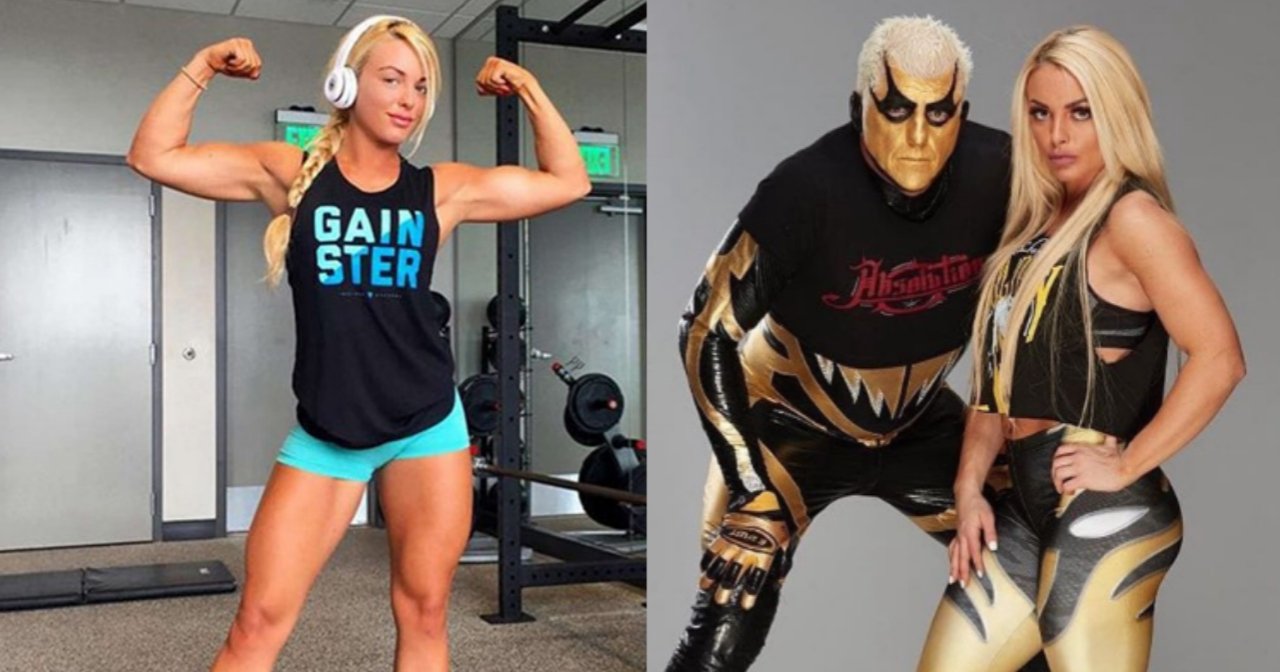 Mandy Rose is one of the most popular names in WWE right now. She is yet to win a title in the company. But Mandy's storylines have always earned the attention of the fans. Rose showed up on the main roster as a part of Absolution. She was a part of that group along with Paige and Sonya Deville.
Unfortunately, Paige retired soon after Absolution's debut. This forced Sonya and Mandy Rose to compete as a tag team. They are no longer together now. After splitting with Sonya, Mandy joined hands with Dana Brooke. The two Superstars recently competed at WrestleMania 37, along with The Riott Squad, Billie Kay and Carmella, Tamina and Natalya, and the team of Naomi and Lana to earn a shot at the women's tag team titles. Although they could not win, Mandy and Dana were trending on social media that night. On that look here's a look at some interesting things you need to know about Mandy.
1. Real name of Mandy Rose
Almost every wrestling fan would know that WWE Superstars wrestle under a different in-ring. The real name of Mandy Rose is Amanda Rose Saccomanno. Her in-ring name Mandy Rose is derived from her original name only. Mandy was born on July 18, 1990. She will soon celebrate her 31st birthday.
As mentioned earlier, Rose debuted as a member of the Absolution group on the main roster. Before that, she competed in Tough Enough. Rose also focused on bodybuilding. She has a great physique. Since she is improving gradually, Rose could earn a push in WWE soon.
2. Mandy Rose won WBBF Boston in 2014
Before joining WWE, Mandy worked more on bodybuilding. She entered the WBBF Boston competition in 2014. It was World Bodybuilding Fitness and Fashion competition. In that tournament, Amanda attained first place. She even won another event in the WBBF.
The fans should note Mandy had entered her first fitness competition in 2013. So, in just one year, she became the WBBF Boston winner. This achievement shows how much she has enjoyed this profession. Even now she is one of the fittest female Superstars. It is just a matter of time before she wins gold in WWE.
3. She teamed up with Goldust
Goldust was a popular WWE character. Dustin Rhodes portrayed that character. Since Mandy Rose is popular as The Golden Goddess, WWE paired her with Goldust. It was for the Mixed Match Challenge. This golden duo gained the fans' attention.
Although Mandy and Goldust could not make it big in the competition, they were a fantastic pair. Dustin later moved to AEW. He had a brutal match with Cody Rhodes in AEW. Meanwhile, Mandy has continued in WWE. She has also teamed up with The Miz in the company.
4. She almost won her first title in WWE
It is a bit surprising to note that Mandy Rose does not have a title to her name. Mandy has wrestled on the main roster for close to four years now. She came very close to winning her first championship in 2019. It was at the Elimination Chamber event. In that match, Rose tagged with Sonya Deville.
Mandy and Sonya started the match. They remained in the chamber till the end before Sasha Banks and Bayley eliminated them. It could have been a historic victory for Fire & Desire. However, WWE booked Sasha and Bayley to win. It will be exciting to see when does Mandy win her first WWE title.