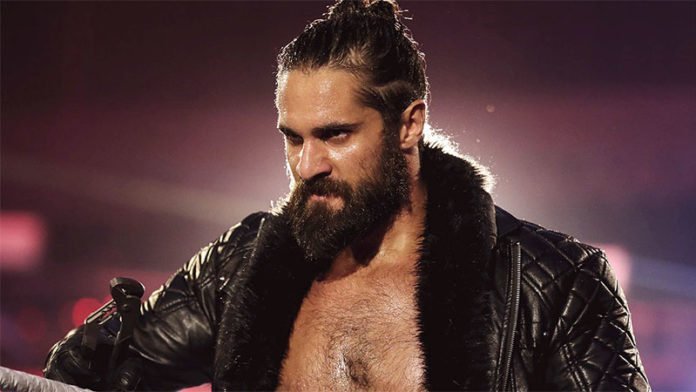 Seth Rollins has become one of the top names in WWE with his fantastic in-ring performances. The Monday Night Messiah is a former world champion, while he has also won the WWE Universal Championship multiple times in his career.
Over the last eight years, Rollins has squared off against the best in the business, with the likes of Triple H, Brock Lesnar, Roman Reigns, Jon Moxley, Chris Jericho, Kevin Owens, Drew McIntyre, AJ Styles, Kane to name a few.
However, there are still a few legends whom Seth Rollins has not faced yet and he should do it before they call it a day on their careers.
Edge
WWE Hall of Famer Edge made his triumphant return to WWE at the Royal Rumble pay-per-view earlier this year. The legendary Superstar had a heated rivalry with Randy Orton.
However, he picked up an injury during that feud, which has ruled him out for a few months. Edge should return soon and have a rivalry with Rollins because both are gifted athletes.
Goldberg
Another Hall of Famer to feature on this list is the former 2-time Universal Champion Goldberg. The Myth can look better as a legend if he gets a chance to wrestle Seth Rollins. Also, a rivalry between the two could gain a lot of attention.
MVP
Former United States Champion MVP has had an incredible run on RAW of late. He is one of the top stars on RAW and there should a rivalry in future between MVP and Rollins to decide who is the top heel of Monday nights.
Shane McMahon
Shane McMahon has delivered some classic bouts after his return to WWE in 2016. A match with Seth Rollins would be a great addition to that list. Rollins would also benefit by feuding against a McMahon, which is why WWE should book this feud soon.
Jeff Hardy
Jeff Hardy had an eventful reign as the WWE Intercontinental Champion on SmackDown. He has a few dream feuds left in his career and one of them should be against Seth Rollins. Both wrestlers can create some magic inside the ring if given the freedom to do so.