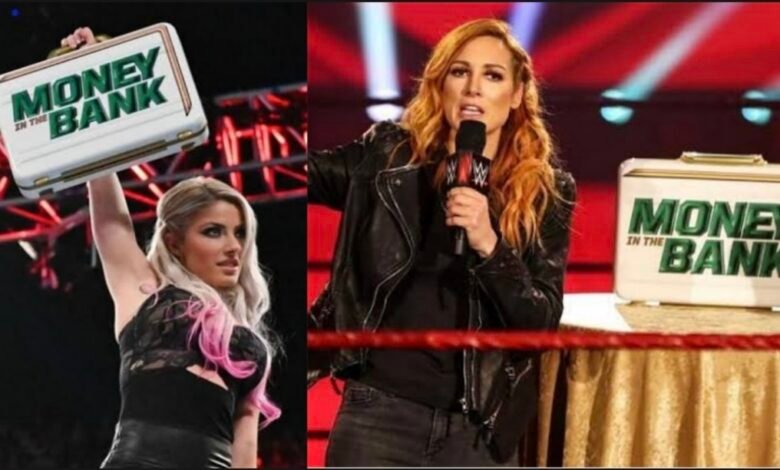 Money in the Bank 2021 is around the corner. The MITB PPV will happen on July 18, 2021. It will be WWE's first PPV after fans return to the arenas. It will be the first WWE PPV after fans return. Obviously, fans came back at WrestleMania 37. However, now, the fans are making a full-time return.
Some big matches are expected for the MITB show. However, the most important ones will be the two Money in the Bank ladder matches. The first is of the men's and the second is of the women's. WWE will soon confirm the participants. But here's a look at five female superstars who may win the MITB contract in the year 2021.
1. Former MITB winner Alexa Bliss
Alexa Bliss won the Money in the Bank in 2018. She immediately cashed in her contract. On the same night, she cashed in and became RAW Women's Champion. Alexa will love to do that once again. This time, she has a different character.
WWE has booked her character in a unique way. She interacted with The Fiend Bray Wyatt last year. Since then, she has looked possessed. This personality has helped Alexa gain many fans. She could be a contender for the MITB contract this year.
2. Asuka
Asuka is a former RAW Women's Champion. She won the Money in the Bank in 2020. However, she was not required to have a match to become the champion. Becky Lynch revealed that Asuka was the new RAW Women's Champion. On the same night, she announced her pregnancy as well. Asuka had an entertaining reign.
She deserves another chance to win the MITB. Her run as Ms. Money in the Bank can be very interesting. With fans set to come back, a face superstar will likely prevail. Since Asuka is a fan favorite, the chances of her win are high.
3. Becky Lynch
Becky Lynch has been away from WWE since 2020. As mentioned ahead, she announced her pregnancy. She has become a mother now. Becky has also begun her preparations to return to the ring. She looks in good shape right now.
Becky will likely return when the fans come back. She will get a thunderous reception. If she wins the Money in the Bank, her character will gain more popularity. Lynch has done almost everything in her career. And, the MITB could soon be one more addition to her list of achievements.
4. Wildcard pick for Ms. MITB 2021: Nikki Cross
Nikki Cross has received a push on RAW. Although she may not become champion soon, Cross has entered the title picture. She has recorded wins over Rhea Ripley. Also, she has defeated Charlotte Flair.
They were not clean victories. Still, the wins hinted that something big is in store for Cross. She has a lot of talent. If given a proper direction, she can become a big name in future. Hence, Nikki is the wildcard pick to win the contract.
5. Sasha Banks
Sasha Banks has been off TV for a while. She lost her SmackDown Women's title to Bianca Belair. Both women main-evented WrestleMania 37's first night. It was a classic match. Soon, Sasha may return for her rematch.
However, WWE may pull off a surprise. Instead of handing over Sasha her rematch, they can book her to win the MITB contract. Then, she can tease winning the RAW, NXT and SmackDown women's titles. All in all, things can be very exciting if The Boss wins.