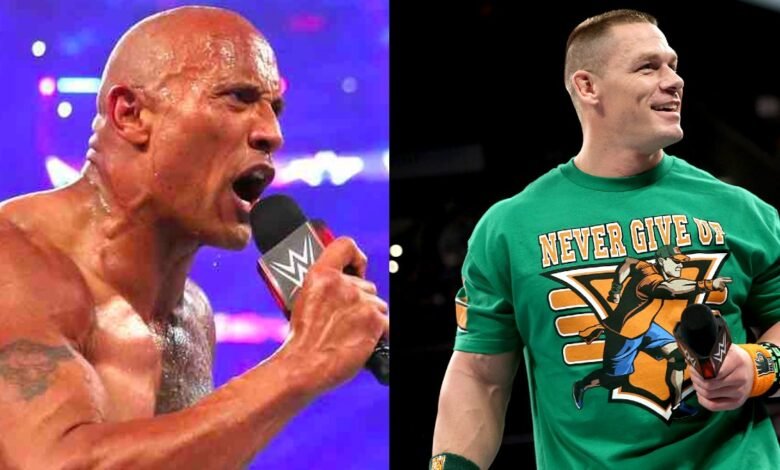 All 2021 pay-per-views of WWE have ended. Usually, the Vince McMahon-owned wrestling promotion conducts the Tables, Ladders and Chairs pay-per-view to end the year. However, in 2021, they cancelled the December PPV and instead culminated the PPV calendar with their November show Survivor Series. WWE Royal Rumble 2022 is the next big PPV.
Now the year 2022 will kick off with a pay-per-view titled Day 1 on January 1, 2022. However, it seems more like a B show because the fans are always excited about the Royal Rumble show whenever the new year begins. WWE has announced that the 2022 Royal Rumble will happen on January 30. So, there is still a lot of time left for the PPV. But in this listicle today, we will predict the five Superstars who could return to Royal Rumble 2022.
1. John Cena could make a surprise return to Royal Rumble 2022
As of now, there is no update on whether John Cena will wrestle again in WWE. However, one should note that Cena is one of the most popular Superstars in the WWE. WrestleMania 38 will happen in Dallas, and WWE needs to sell a lot of ticks for the 2-night event.
They need a big name like John Cena on the card, and the best way to set up a match for Cena would be to have him make a surprise return to the Royal Rumble show as one of the entrants in the Royal Rumble match.
2. Goldberg
WWE Hall of Famer Goldberg destroyed Bobby Lashley in his previous singles match on WWE Crown Jewel. Goldberg is a former Universal Champion, and he has clarified that he has one last match left in his current WWE contract.
Unlike John Cena, Goldberg should not be booked to return to the Royal Rumble match if he were to return for a WrestleMania match. They could book Goldberg to destroy Roman Reigns or Brock Lesnar (whoever is the Universal Champion) and wrestle his last match for the belt in Saudi Arabia or WrestleMania 38.
3. The Rock could return at WWE Royal Rumble 2022
The Rock was expected by many to show up at WWE Survivor Series 2021. WWE booked the entire show around him. However, The Brahma Bull did not return. According to rumors, WWE plans to have a WrestleMania 38 main event match between Roman Reigns and The Rock.
If that is the plan, then The Rock should return to the company as the 30th entrant in the Royal Rumble and win the whole match. The Rock vs. Roman Reigns can sell out any arena in the world, and it should not be a surprise if WWE takes that route.
4. Lacey Evans
Former NXT Superstar Lacey Evans took a break from WWE because of her pregnancy. Lacey has become a mother for the second time now and has already started working for her return now.
She recently posted photos of herself working hard and gaining the muscle back to return to WWE. Lacey could be one of the surprise entrants in the Royal Rumble match.
5. Elias could return at WWE Royal Rumble 2022
Another former NXT Superstar to feature on this list is Elias. The Guitarist of WWE has been absent for a long. WWE aired vignettes that his old gimmick is dead, and now a new Elias could return to WWE.
However, that return has not happened. Also, the vignettes have stopped airing now. It could be possible that WWE wants fans to forget about Elias so that he could make a big return to the Royal Rumble.