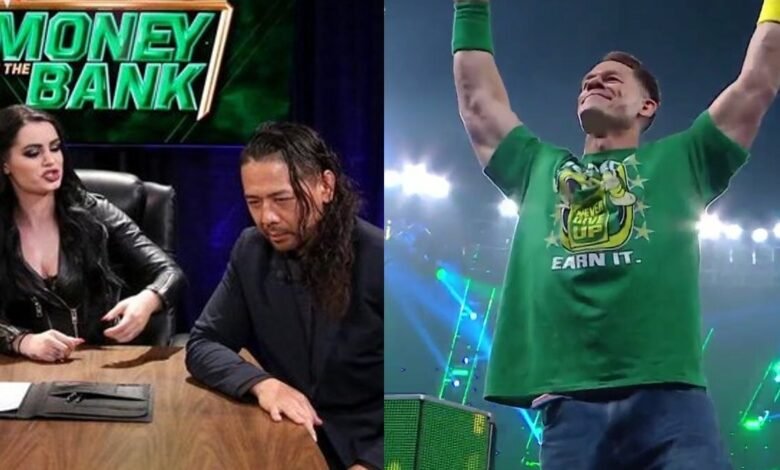 The Money in the Bank premium live event is all set to take place in Las Vegas on July 2. The show is still a few month away, but the hype for the premium live event is next year because the show will mark WWE's return to the Allegiant Stadium for the first time since SummerSlam 2021.
Last year, when WWE conducted a show at the Allegiant Stadium, fans witnessed the grand returns of Becky Lynch and Brock Lesnar. They should not rule out the possibility of big returns this year as well. Here's a list of five WWE Superstars who could return at Money in the Bank 2022.
1. Paige could return at Money in the Bank 2022
Paige has been ruled out of action because of neck issues. She has announced her retirement, but fans have seen many Superstars make their comeback after announcing retirement. It should not be a surprise if Paige follows that trend in 2022.
2. Corey Graves
Corey Graves, who works as a commentator on RAW, has taken a break from WWE because of his marriage. Jerry Lawler has replaced him on the commentary table. As per rumors, Graves has been cleared to wrestle, which is why there is a chance that he could come back at MITB as a wrestler.
3. Alexa Bliss might return at Money in the Bank
Another star who has taken a break from wrestling for marriage is Alexa Bliss. While she should return before MITB, if she doesn't, then expect her to make a surprise entry at Allegiant Stadium.
4. Curtis Axel
According to reports, released Superstar Curtis Axel will soon return to WWE. So, there is a chance he may make his big return at the MITB show in Las Vegas.
5. John Cena
Last year, John Cena made a surprise return at MITB to challenge Roman Reigns. With WWE set to have at least two more stadium shows after MITB this year, Vince McMahon might bring Cena back and set up a match for him at a future event.