WWE
5 reasons why John Cena should return to RAW and not SmackDown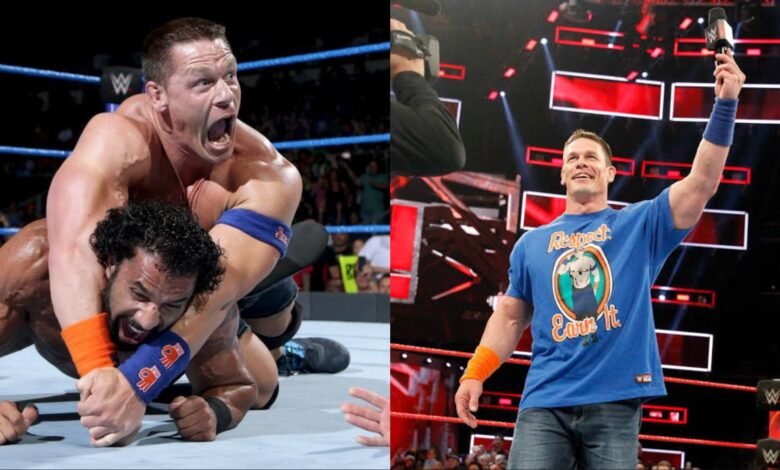 John Cena is rumored to return to WWE soon. As per Dave Meltzer, he could return on July 16. It is the first episode of SmackDown in front of the live fans. WWE may want to make it a big occasion. Hence, Cena's return seems logical.
Along with that, one rumor has been circulating. That rumor is John Cena will go after Universal Champion Roman Reigns. Not just that, the rumor claims Cena will challenge Roman at SummerSlam. Nothing is official as of yet. However, here are five reasons why the 16-time WWE Champion should return to Monday Night RAW and not to the Blue brand of the WWE.
1. RAW's declining viewership
First and foremost, RAW needs viewers. John Cena is a big draw. People will tune in to watch what he does. At the moment, RAW is having record-low viewership. This is something that the USA Network may not like in the long run.
If John Cena returns to RAW, the viewership can boost and easily breach 2 million. Irrespective of what he does, Cena will draw people to the show. Also, tickets for RAW will sell faster if Cena is advertised for the show. Hence, this is the prime reason why the Leader of Cenation should come back to the Red brand.
2. SmackDown already has star power
SmackDown has become the 'A' show of WWE. It seems everything that is important is on SmackDown. Recently, Edge made his unexpected return to the Blue brand. Even Becky Lynch is likely to join SmackDown. Another big name who could join SmackDown is Brock Lesnar.
Hence, RAW will also need some star power when fans return to the arenas. John Cena can be one of them. As mentioned ahead, Cena is a big draw. If he goes to SmackDown, there might be a huge imbalance in the two rosters. Hence, WWE should think of booking Cena on RAW,
3. John Cena can be perfect opponent for Jinder Mahal
When Jinder Mahal was the WWE Champion in 2017, a rumor emerged claiming John Cena could end Mahal's reign. The same did not happen. However, one cannot forget it because Cena was also rumored to be the special guest referee for Jinder's Survivor Series match against Brock Lesnar. Jinder is now on RAW. He is one of the show's top heels.
Mahal needs one big rivalry to become a grander star. Perhaps, a feud with Cena could help. Both Superstars had a match on SmackDown Live in 2017. That match ended in a DQ. But now, they can have a proper match.
4. Great setting for a Drew McIntyre heel turn
Drew McIntyre carried WWE RAW on his shoulders in 2020. He was the WWE Champion for the major part of the year. However, quite a few fans have turned their back on him. This could be an opportunity for WWE to turn him heel again. Perhaps, he can attack John Cena when he returns.
He can point out how he worked hard in 2020, but fans still cheer Cena more than him. This could lead to a grand rivalry between Cena and McIntyre. Drew is rumored to face Roman Reigns for the Universal Championship in future. A feud with Cena could help him elevate his character ahead of the big money feud with Roman.
5. John Cena vs. Bobby Lashley dream match
It has happened before in WWE. Still, Cena vs Lashley is a dream match for many fans in 2021. The reason being Lashley is the WWE Champion now. The storyline can be simple. Cena wants a record 17th WWE title reign.
Thus, he can challenge Lashley. Cena and Lashley can have a match for the ages at SummerSlam. Lashley's reign has been mediocre so far. However, if he defeats John in a rivalry, he can be on his way to become one of the best champions in WWE history.