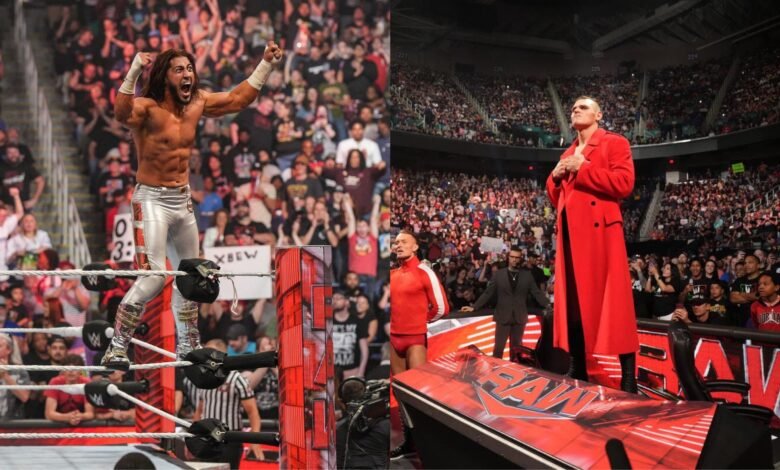 Gunther and Mustafa Ali are already doing the rounds and they are making all the right noises for the upcoming days in a pre-battle custom ahead of the WWE Night of Champions. Gunther threw an open challenge to the WWE roster to come out and challenge him because he didn't find anyone worthy enough to clinch the title.
In a part of the Battle Royale match that was held in order to find out who should be the man to challenge Gunther, it was Mustafa Ali who would go onto topple other fighters to eventually clinch the title. However, as far as the reputation of the match goes, there is all likelihood that there will be interventions in this match particularly because of the Battle Royale that was held. Here are three superstars who can actually interfere in this big match.
#1 The Imperium
With the head of Imperium in the ring, it is quite obvious that Giovanni Vinci and Ludwig Kaiser who would step in the middle at all costs to help their chief win. However, it shall only come as a precautionary measure that Mustafa doesn't walk out with the belt around his waist but that should spark a kink in the fabric of the entire storyline.
#2 Bronson Reed
The giant has already been treading heavy grounds now and under no circumstances, he is going to pull back his punches. He was also there till the very end of the contending Battle Royale and will probably fancy his chances. If you are expecting that this probably is the best time for the big man to make his presence felt. Reed's arrival at the WWE Night of Champions can actually be the boost that the WWE universe needs to pour all the pops on him.
#3 Drew McIntyre
The Scottish Psychopath was at the receiving end when Gunther clinched his title and it may be quite a wild outcome that Drew McIntyre will again return for the belt and this time he would love to shake things up with a slight intervention that may see Mustafa claim the belt around his waist following which another rivalry between McIntyre and Gunther begins.