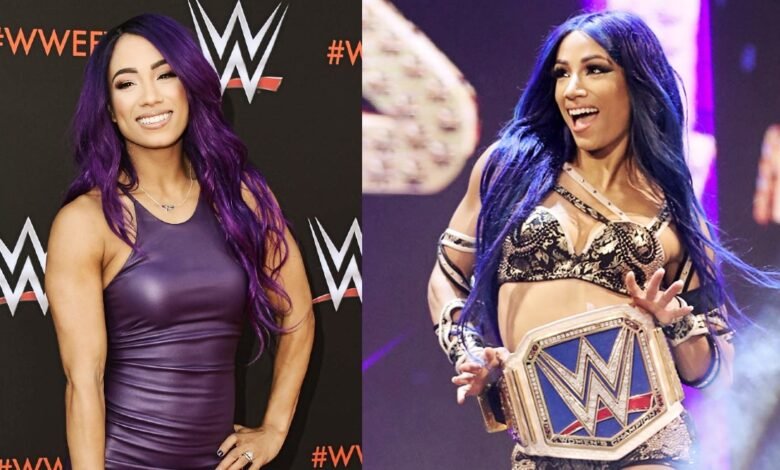 Sasha Banks is one of the most decorated female Superstars in WWE history. She is a former one-time WWE NXT Champion, one-time SmackDown Women's Champion, two-time Women's Tag Team Champion and a five-time former RAW Women's Champion. However, Sasha Banks has not won a Royal Rumble match in her career so far.
Banks has participated in multiple 30-woman Royal Rumble matches, but fallen short on all occasions. Royal Rumble 2022 is just around the corner, and like the last few years, fans expect a 30-woman Royal Rumble match to happen in the year 2022 as well. Before the Royal Rumble 2022 begins, here are three reasons why Sasha Banks should be the one to win the Royal Rumble match in 2022.
1. Sets up Sasha Banks vs. Charlotte Flair for WrestleMania 38 if the former wins the Royal Rumble
The WWE creative team needs to book some mega matches for WrestleMania 38 because it is a two-night event and they need to sell a lot of tickets for the big show. One of the big matches on the card could be Sasha Banks vs. Charlotte Flair. Both women have a lot of history with each other, and they have made history together.
Flair and Banks are currently on WWE SmackDown brand. They know how to put on an epic match, and if the WWE Creative team books Banks to win the Rumble, the one half of the four Horsewomen could even main event WrestleMania 38.
2. The Boss deserves a big win for all her hard work in the last 2 years
The entire world has faced a lot of problems in the last two years. Still, Sasha Banks continued to work hard and entertain the fans at home with her wrestling and promo skills.
Banks has not had a big win in front of the crowd ever since the WWE Universe made a full-time return to the arenas. Hence, she deserves a big win, and Royal Rumble could just be perfect.
3. The Blueprint is one of the most popular WWE Superstars and popularity could skyrocket to the next level
Winning the Royal Rumble is a massive moment for any Superstar. Fans saw how it catapulted Bianca Belair to the next level in 2021.
Sasha is already one of the most popular female Superstars in WWE, but her popularity could skyrocket to the next level if booked to win the Rumble in front of thousands of fans.