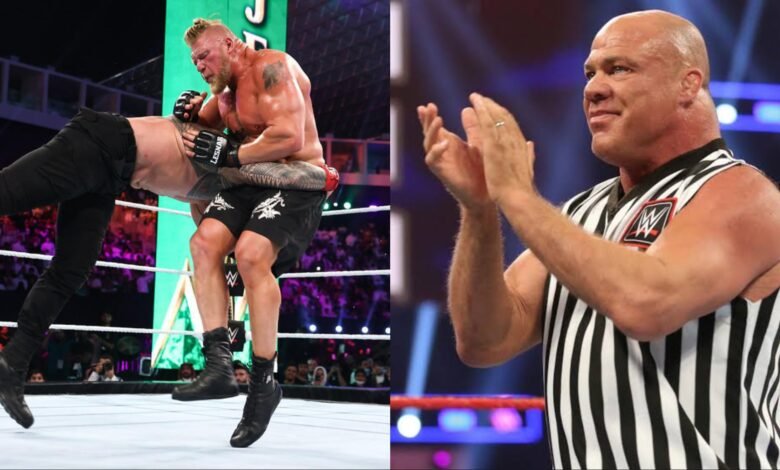 Roman Reigns vs Brock Lesnar will happen for the last time ever at WWE SummerSlam 2022. These two powerhouses have a long history. Their rivalry began before WrestleMania 31. Since then, Brock Lesnar has been the biggest thorn in Roman's side, challenging him multiple times. However, the Last Man Standing match is promised to be their last match against each other.
Despite being tremendous talents inside the ring, Reigns and Lesnar have received a lot of criticism for their matches over the years. WWE has over the years tried to make the matches more interesting by adding various stipulations. However, it has been a practice in diminishing returns, as fans have grown tired of the same type of Roman Reigns vs Brock Lesnar matches.
Much of this has been attributed to Brock's preference to work a lighter and shorter match. Roman Reigns on the other hand, has shown that he's willing to wrestle for long if the story needs it.
How long will be Roman Reigns vs Brock Lesnar match at WWE SummerSlam 2022?
The match of this stature is bound to have legends weighing in on it. One such legend is Kurt Angle, who thinks that this match will be the best match of the night at WWE SummerSlam 2022. Talking to Sports Illustrated, Angle said that he expects the match to be long as he knows that Brock is capable of it:
"Brock is one of those guys that can wrestle a long time. I'm expecting this match to be long. They're both incredible pros, and I think this will be the match of the night."
As this match is being promoted as the last match ever between these two, it should really be a match longer than their usual short contests. A contest of such high stakes should be an epic end fitting of a storied rivalry.