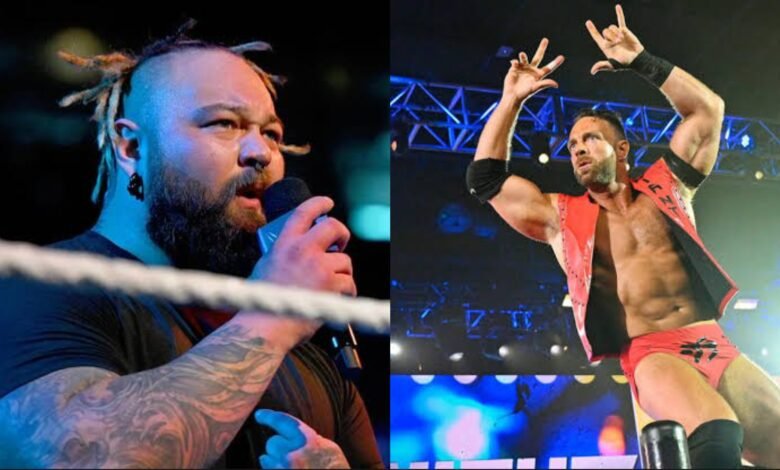 The upcoming Royal Rumble premium live event will feature some singles matches as well, apart from the two traditional 30-person matches. One of the singles matches announced for the WWE Royal Rumble 2023 match card is Bray Wyatt vs LA Knight, and the big question is who will win the Pitch Black match.
In case you didn't know, the upcoming match between Wyatt and Knight is the first-ever singles Pitch Black match in WWE history. The list of rules for the Pitch Black match suggest that it will happen with all the lights in the arena turned off.
Fans think that the multiple alter-egos of Bray Wyatt like The Fiend and Sister Abigail will make an appearance in this match. Besides, Superstars like Uncle Howdy and Alexa Bliss could also make their presence felt in this match.
Advantage: LA Knight! Time to take out Bray Wyatt and get my hands on some @mountaindew Pitch Black!
.#LAKnight #YEAH #LetMeTalkToYa #RoyalRumble #ad pic.twitter.com/WfMgP5iBCJ

— LA Knight (@RealLAKnight) January 6, 2023
It will be Bray Wyatt's first match in WWE after his return to WWE. He has had some matches at house shows, but the former Universal Champion is yet to wrestle on WWE TV or premium live events.
Here is the reason why Bray Wyatt will be the one who secures the win vs LA Knight at Royal Rumble
The early predictions for WWE Royal Rumble 2023 hint that Bray Wyatt will be the winner of the one-on-one match against LA Knight at the Royal Rumble premium live event. As mentioned ahead, it will be Wyatt's first match back in WWE. Hence, WWE cannot afford to book him to suffer a defeat.
Oh come on…you can't seriously think I was talking about Bray Wyatt! @mountaindew Pitch Black is back!! #ad #Laknight #RoyalRumble pic.twitter.com/9WyU6CISGO

— LA Knight (@RealLAKnight) January 14, 2023
Many fans see Wyatt as one of the future world champions in WWE. While LA Knight is also considered a future main eventer, the former Maximum Male Models head may have to suffer a defeat in the Pitch Black Match.
WWE can protect Knight by having multiple stars attack him during the match and take him out in such a way that Wyatt wins via knockout.
WWE Royal Rumble 2023 Predictions: Bray Wyatt to defeat LA Knight in Pitch Black Match.