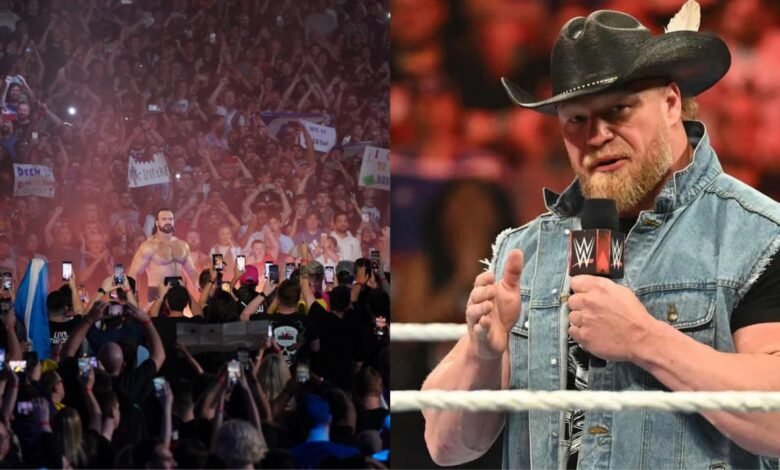 Cody Rhodes is obviously one of the biggest names to have been treading the WWE Industry for the time being but what is not completely sure is that whether his war with Brock Lesnar is still on or not. On Monday Night Raw after confronting the Brock Lesnar, his hand was reportedly broken by Brock's Kimura lock.
In fact after the show Cody Rhodes was also confronted by Brock Lesnar and the meeting had Hunter warning Cody to battle against the Beast but the American Nightmare made it certain that he will face the Beast irrespective of whatever happens to him. With WWE trying to push the angle of injury in favour of Rhodes, there are new perspectives that Rhodes may not be battling the likes of Lesnar and there will be a replacement but nothing is official. Here are three fighters who can replace Cody and face Lesnar at the WWE Night of Champions.
#1 Braun Strowman
To face the Beast Incarnate, you would obviously need a beast and why not the Monster amongst the Men? After all Braun Strowman is one of the strongest wrestlers to be going on around in the WWE Raw brand and it won't be surprising if Strowman walks out in the center to face the might of Lesnar. At the end of the day, it would be another magical showdown about two juggernauts clawing at each other's throat.
#2 Drew McIntyre
It has been a while since McIntyre featured in a big bout of wrestling and it won't be surprising if the Scottish Psychopath gets another major run to keep the limelight on him. One man who has transitioned strongly would be the obvious favourite to get rocking and rolling against another monster who have been terrorizing the WWE circuit with his sheer lethal force.
#3 Apollo Crews
A strongly built character and with the first ticket to Raw that was punched by him, Apollo Crews can be making all the right noises. Given the fact that Cody wouldn't be making the right noises at the WWE NOC, Crews' burly stature makes him a perfect fit against the mighty likes of Brock Lesnar. Even though the result would be obviously going in favour of Lesnar, yet Crews make a very strong contender.