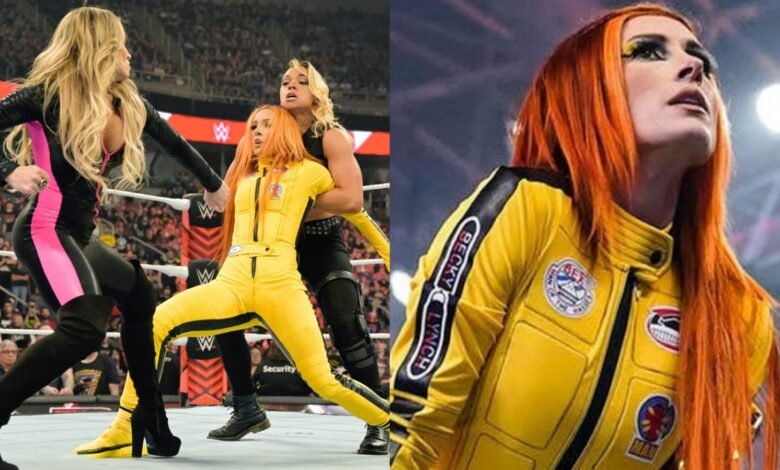 Becky Lynch has obviously been one of the biggest names in the WWE Divas Section and undoubtedly she is ruling the roost with an iron fist in the modern day WWE circuit. Her current rivalry with Trish Stratus has somehow not been doing justice to both the wrestlers' fighting style and unless she gets into her real skin where she showcases her brutality.
It is expected that she may get a push back in the MITB match where she can push for the contract and that would pit her against the mighty Rhea Ripley. However, there are reasons that she shouldn't be the one to win this MITB match and her are three of them enlisted.
#1 The time is still not ripe for Rhea Ripley and Becky Lynch to collide
Rhea Ripley is running riot in the Women's roster and at the moment if someone can cut her reign short, it has to be either Rhonda Rousey or Becky Lynch. Rousey, somehow has fallen out of favour and is the current tag team champion in the Divas champion which leaves Becky Lynch with the title charge. Ideally, if she collides with Rhea Ripley after winning the MITB then it should be a premature confrontation without a proper build up.
#2 Becky Lynch is doing a phenomenal job of storyline without focusing on the belt
There are a few wrestlers who does the job of storytelling in exceptional manner and that is why Becky Lynch makes an amazing fighter without a title shot. Ideally, the MITB means that her scope of storytelling would be limited to the title tease which doesn't do justice what Lynch is capable of when it comes to making amazing storylines.
#3 Becky has had her fair shares of title shots
WWE under the creative reign of Triple H has been a believer of promoting the youngsters. Hence, Becky Lynch has had her former shares of glory and now to make life easier for the youngsters, she can remain in storytelling while the others are being pushed to the limelight. The others are being propelled to the center and the limelight.