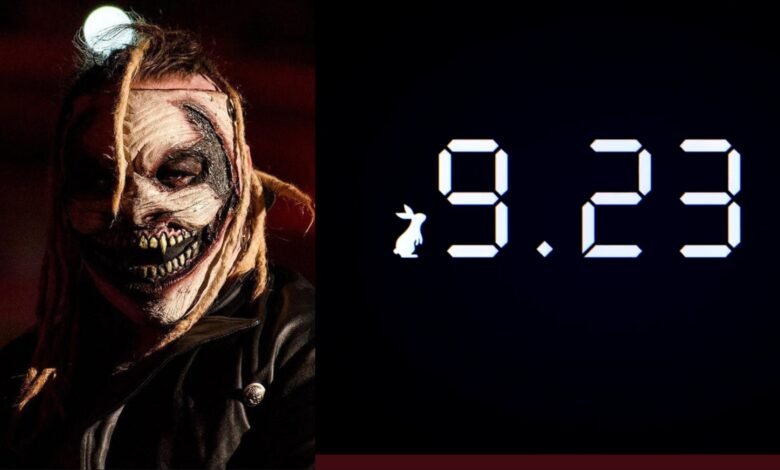 Bray Wyatt has not made a single appearance on WWE TV for more than a year, but still, he is here dominating today's WWE Extreme Rules 2022 rumor roundup. The reason behind it is that he has been rumored to return to WWE many times this year, but he is yet to show up.
Interestingly, no one knows if Wyatt has indeed signed another contract with WWE. Some backstage rumors previously claimed that his asking price was too high, which was why he has not returned to WWE or joined AEW yet.
Nevertheless, the recent 'White Rabbit' thing has gained a lot of attention from the fans. Here's a look at the top rumors about WWE and the White Rabbit which emerged in the last 24 hours.
Will The White Rabbit lead to Bray Wyatt's WWE return?
The QR code behind Austin Theory showed a video with a white rabbit and teased "9/23" #WWERAW

Who killed the world? "You did"👀 pic.twitter.com/yqZTGsqBDX

— Joey Karni from The Angle Podcast (@theangleradio) September 20, 2022
Austin Theory posted a selfie on social media with a QR code behind him. When the QR code is scanned, it leads to the above video. Some fans think that it is leading to the return of Bray Wyatt. Interestingly, Karrion Kross, whose name also came up because of the White Rabbit, has denied his involvement in this thing.
Interesting graphic of WWE Extreme Rules 2022 leads to theories of Bray Wyatt's return on rumor roundup
Seen quite a bit of talk online about a lantern with fireflies, and a figure (supposedly standing) in the background of the #ExtremeRules poster for Rollins vs Riddle.

The lantern is also visible in the graphic featuring Ronda Rousey, but seemingly absent elsewhere.

Thoughts…? pic.twitter.com/xAkhKzMcqZ

— Richie Vargas (@RichieRich93_) September 21, 2022
Eagle-eyed WWE fans have pointed out that there are lanterns and fireflies in the background of the official WWE poster for the Fight Pit match between Seth Rollins and Riddle. However, they are absent for the Liv Morgan vs Ronda Rousey match's poster.
Again, these minute observations have led to fans believing that Wyatt will return to WWE during the Extreme Rules show.
Backstage update on 'The White Rabbit' gimmick in WWE
WrestleVotes recently shared a backstage update on the White Rabbit situation. The aforementioned things have happened during commercial breaks and on social media only, which is why WWE will not pay much attention to it on TV.
"Asked a source about the White Rabbit deal, source said while he suspects its Bray Wyatt, he said it's being "withheld" from everyone. WWE has been able to draw significant interest from this, w/o it being a "TV storyline" & they'd like to keep it as quiet as possible," WrestleVotes reported.