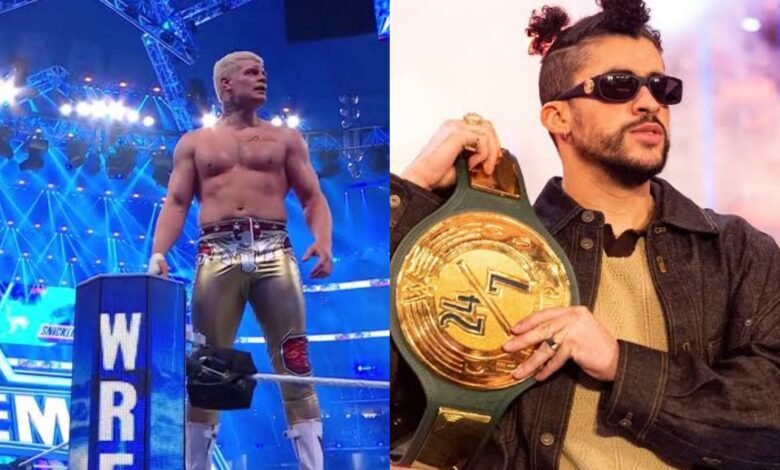 The WWE Backlash 2023 is the upcoming 18th Backlash and one of the most awaited events after WrestleMania 39. Fans in Puerto Rico are keen to know all the details about the sale of WWE Backlash 2023 Tickets.
It is professional wrestling Pay-Per-View (PPV) and live streaming event by WWE. The most popular and known wrestlers such as Cody Rhodes, Brock Lesnar, Bobby Lashley and Uncle Howdy. This event is going to be hosted by Bad Bunny and is set to take place at Coliseo de Puerto Rico Jose Miguel Agrilot in San Juan, Puerto Rico.
Bad Bunny is an unmatched wrestler as well as an amazing rapper and singer. He is one time WWE 24/7 champion, Bumpy award winner and also recipient of Grammy award.
This blockbuster event is going to take place on Saturday, May 6. To attend this spectacular event checkout the tickets that are available on the official page on the WWE.com website. For lavish experience Priority Passes are also available.
What is Priority Pass for WWE Backlash 2023?
WWE Backlash 2023 Match Card Predictions pic.twitter.com/sO71KG7Qu2

— 🌰TheBastardNoah 🌰 (@TheBastardNoah) April 7, 2023
With an official Priority Pass, wrestling fans can feel the excitement of the event through immersive VIP experiences that include premier seating, a dedicated arena entrance, exclusive pre-show events, premium hospitality offerings and appearances by WWE Superstars.
What is the price of tickets for WWE Backlash 2023?
The starting price range of these tickets are $135 which exceeds over above $1200.The premium live tickets are currently not available, but the pace tickets are being bought. There are still 189 tickets that are unsold.
At what time will WWE Backlash 2023 start?
The American Nightmare Vs The Beast Incarnate

WWE Backlash (2023)@CodyRhodes @BrockLesnar #WWE #WWEBacklash #fanart pic.twitter.com/mhPwmsQXHU

— Christian Heard (@KingOcho3K) April 14, 2023
To attend this stunning and astonishing event book the tickets. The timing of this show is 8PM EST. The most exciting fight of this event is rumored to be Brock Lesnar Vs Cody Rhodes.
When was the last time Puerto Rico hosted a WWE show?
After the New Years Revolution in 2005, Backlash would be the first premium live event to be conducted in Puerto Rico.
Where to watch WWE Backlash live?
The event will feature the wrestlers from Smackdown and Raw brand divisions,and will be available to livestream on Peacock  in the United States and WWE network in worldwide market.