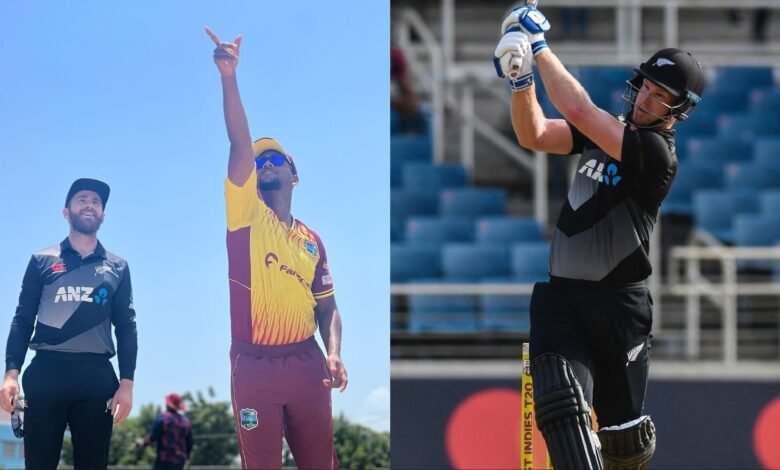 West Indies managed to win the third T20I but the series was still won by New Zealand. The focus would now shift to the ODI series. Here, we take a look at the pitch report of Kensington Oval and the weather conditions in Barbados for the WI vs NZ ODI series. All three games of the series will happen in the same venue.
Starting on August 17th, the ODI series can be expected to be a close one, especially with the way that the third T20I transpired. Nevertheless, the visitors are good in the ODI format and they will still be the firm favourites.
It has been a while since West Indies won a series. They lost both the assignments to India and have already lost the T20I series to New Zealand. This is disappointing considering the squad has not been competitive on the field. The 2022 T20 World Cup will be vital to the future of West Indies cricket. Yes, it might be a different format but playing against a quality opposition should help the hosts.
Kensington Oval, Barbados pitch report for WI vs NZ 2022
Box offices at the Kensington Oval are now open for the CG United ODI series in Barbados!🇧🇧 #WIvNZ

Non-Match Day (Mon – Sat) : 9am – 5pm
Match Day (Mon – Sat) : 9am – 5pm
Closed on Sundays pic.twitter.com/lFlPZWlc0n

— Windies Cricket (@windiescricket) August 13, 2022
Kensington Oval is actually quite a veteran venue. The first ODI game in this stadium was held way back in 1985. Since then, 42 ODI matches have taken place here. Out of this, 23 games have been won by the teams batting second while 18 matches have been won by the sides batting first. There is not much in it and hence, we can expect a close game between the bat and the ball.
The average score batting first is 230 and the highest chased score on this track is 364 by England in 2019. Adam Gilchrist's 149 against Sri Lanka in the final of the 2007 World Cup is the highest individual score at this venue.
Barbados weather conditions for WI vs NZ 2022
Well played! See you in Barbados 👍 #WIvNZ https://t.co/lLv4jtI44x

— BLACKCAPS (@BLACKCAPS) August 14, 2022
The temperatures will be above 30 degrees celsius for the majority of the game. Hence, the conditions for the game can be considered to be okay.
However, there is a scare of rainfall late in the day. This could potentially impact the game.