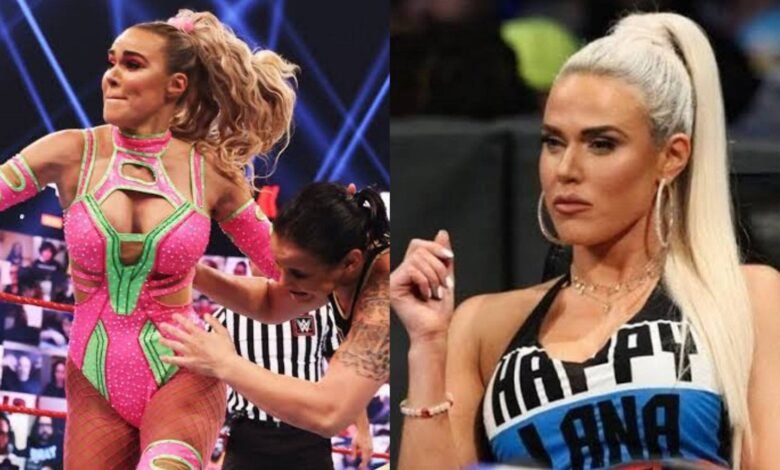 Why did Lana leave WWE is the one question in the minds of the fans for the last few months. The Ravishing Russian was one of the most popular Superstars on the main roster. She was involved in some of the most memorable storylines in WWE history.
The most memorable one came in the year 2019/20, when Lana had an affair with WWE Superstar Bobby Lashley. Rusev and Liv Morgan's involvement in this rivalry made it much more special. Besides, Lana is also remembered for her work in the segments with The Rock, Enzo Amore and Nia Jax.
Fans should note that Lana did not leave WWE. Instead, the company released her from her contract on June 2, 2021. She was a part of the massive budget cuts which the company made in 2020/21 due to the COVID-19 pandemic.
Summer Rae Recalls Vince McMahon Getting Upset and Saying 'No One's Bigger Than WWE' After Lana-Rusev Engagement Leaked on TMZ #WWE https://t.co/OQTEH6HEMU pic.twitter.com/F0eikGO9hP

— Wrestling News (@WrestlingNewsCo) August 10, 2023
While many of the released Superstars have returned to WWE, Lana has not been called back. Along with Lana, Braun Strowman, Aleister Black, Buddy Murphy, Ruby Riott and Satana Garrett were also released on June 2, 2021.
Lana made a promise to fans after WWE made her leave the company
After Lana's release, she posted a video on Instagram, telling the fans that she had been silent for a long time now. She promised to spill the tea regarding some secrets of the biggest pro wrestling company on earth.
"I can't wait to spill the tea, because it's hot and delicious. I look forward to standing up and speaking out on things that for years I have been silent about. Also excited to talk about Miro and that he is AEW TNT Champion! Please subscribe to my YouTube channel. I will be releasing vlogs starting this Monday," Lana had said. 
Where is former WWE Superstar Lana now?
Lana has moved away from professional wrestling now. She works on her own private website.
Rusev & Lana did us a favour in 2015 as they forced the company to cancel a terrible "love square" storyline which unbelievably – though we didn't know it then – was only the second worst storyline involving a Rusev-Lana break up. #WWE

— All Hail Queen Zelina (@bainalan05) August 10, 2023
Fans willing to know more details about her can check out her official social media profiles. She goes by the name CJ Perry now. She also has her own channel on YouTube.