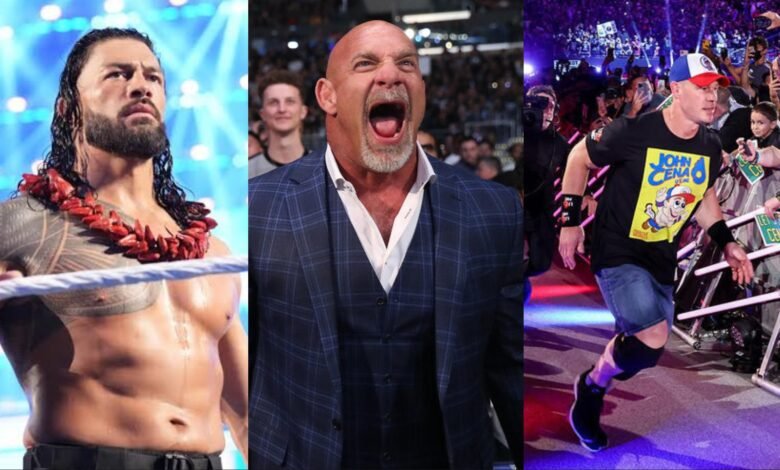 We all know that WWE is the biggest pro wrestling company in the world. Such is its global footprint, that it has become synonymous with professional wrestling. The billion dollar corporation has been generating record profits each passing year. So there's no doubt that the wrestlers performing must be well paid too. In this piece we will take a look at the richest WWE superstar in 2022.
Who are the richest superstars in the company?
By taking a look at their net worth, we saw names like Sheamus, Seth Rollins, The Miz and Maryse, Randy Orton, and Edge, seasoned WWE veterans, also feature on this list. Other notable names included are Roman Reigns and Brock Lesnar. However, who tops the list?
Obviously if we were to talk about the richest WWE superstar of all time, the answer would hands down be The Rock. Dwayne Johnson is one of the highest paid celebrities in the world. Topping this list would be nothing for him. But we are only going to feature active talents in the company.
.@TheRock and @BrockLesnar weren't wasting any time at #SummerSlam 2002! pic.twitter.com/8KilqrlfQw

— WWE (@WWE) July 28, 2022
The WWE superstar who tops the list is none other than John Cena. Cena was the face of the company for more than a decade. He moved astronomically huge numbers in merchandise, and was the highest paid WWE superstar in the company. His current net worth is $80 million.
Cena reportedly receives a salary of $8.5 million from the WWE. His appearances in Peacemaker and the Fast and the Furious franchise further bolster his net worth. Cena transitioned into Hollywood, and has experienced decent success- both critically and financially.
He recently made an appearance on WWE RAW in June to celebrate his 20th anniversary. Cena is reportedly pencilled in to face Austin Theory at WrestleMania 39. The build-up has begun for the feud, with Theory taunting Cena on social media and on RAW at his 20th anniversary celebration. Cena hasn't retaliated yet, except for a tweet thwarting Theory's attempt to troll him:
Everyone understands that you have far more talent, strength, and gifts than I ever had. Don't apologize for that. Ever. An apology should come 20 years from now if you fail to provide the EFFORT needed to turn your potential into your legacy. I hope that day never comes. 🥃 https://t.co/3apKiTwgDw

— John Cena (@JohnCena) April 25, 2022
With more and more Hollywood projects lining up, the 'Face that runs the place' is only going to grow in value. It's difficult to fathom anyone replacing him in this list, at least until The Rock comes back.