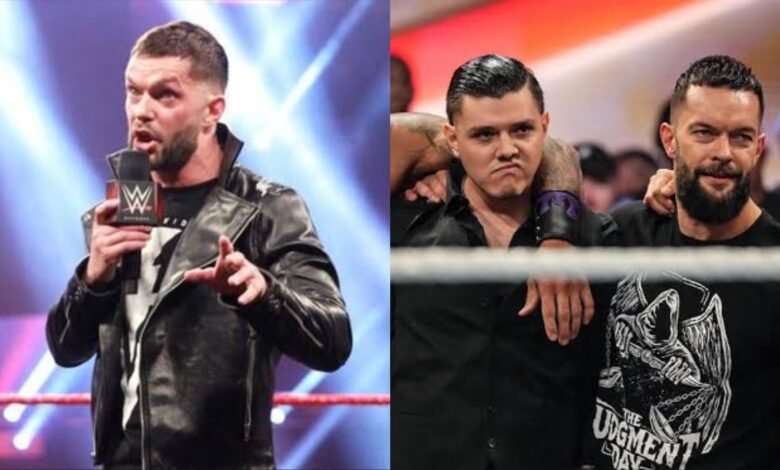 The Judgment Day is one of the most volatile and menacing factions prevailing in the WWE today. The group comprises of their leader, Finn Balor and his cohorts Damian Priest, Rhea Ripley and Dominik Mysterio. They have laid a path of decimation and destruction over Monday Night RAW. Recently Balor spoke about the moment when he believed his notorious faction started to come along with the fans.
Judgment Day made their debut the night after WrestleMania 38, originally put together by WWE Hall of Famer Edge. He formed an alliance with Damian Priest and later on added Rhea Ripley to his own Ministry of Darkness. However, the inclusion of Finn Balor as the 4th member cost Edge his leadership.
Balor and others immediately overthrew the founder of the group and chose to move ahead with them. Moreover, they even broke family ties between Rey and Dominik Mysterio. The group's antics and terrorizing acts for weeks caused Mysterio jr. to snap and betray his father and Edge at WWE Clash at the Castle.
Dominik Mysterio's induction into the stable gave them new direction to march towards. Dom's chemistry with Rhea Ripley acting as his 'Mami' has been well regarded by the fans and critics alike. Furthermore, the leader of the group, Finn Balor has also revealed an interesting fact surrounding it.
Which was the headlining moment for Judgment Day?
Like father, like son! Dominik Mysterio turned heel on his father Rey Mysterio at WWE Clash At The Castle just like Eddie Guerrero turned heel on Rey Mysterio on WWE Smackdown on May 5, 2005.#WWECastle #SMACKDOWN #ReyMysterio pic.twitter.com/MqdEx4XeAz

— YEP! I LIKE WRESTLING® (@yepilw) September 4, 2022
Finn Balor believes that WWE Clash at the Castle was the headlining spot for the Judgment Day as one of the top acts of WWE. The leader also mentioned that Dominik joining their ranks in Cardiff, Wales was the moment when it all came together.
"When it was me, Rhea, and Damian all laughing at Rey [Mysterio] having just been kicked by his son."
Balor further elaborated that his experience with the stable has been completely different from what he had expected.
"I feel it's far exceeded anything that people had expected and I'm really enjoying it."
"This is Monday Night RAW. The show that The Judgment Day runs!" – @RheaRipley_WWE ⚖️#WWERaw #WWE pic.twitter.com/16DgjBJuwU

— Sportskeeda Wrestling (@SKWrestling_) November 22, 2022