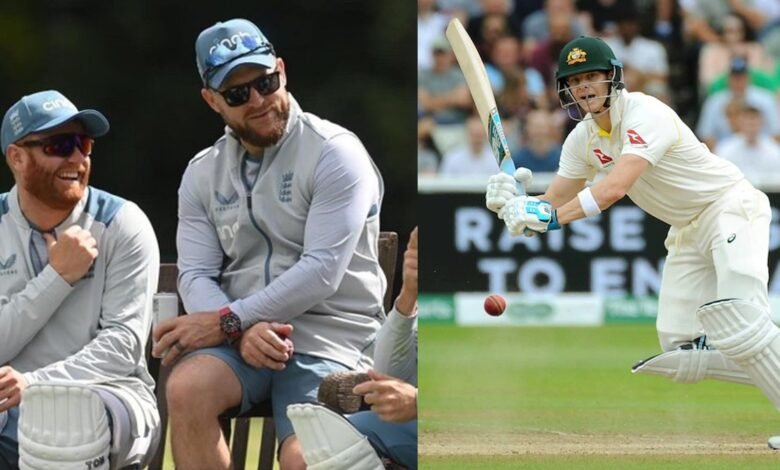 Bazball might have become a topic of intense discussion all around the cricket world, but the former Australian captain Steve Smith is not convinced yet that this theory of Bazball would work against all bowling attacks and in all sorts of conditions.
Steve Smith was talking to the reporters ahead of the second test match against Sri Lanka and he was asked about the new brand of test cricket that England is playing where they are just having a go at the bowlers as if it's limited over cricket.
A couple of things that have been quite noticeable during this English summer is the nature of the surfaces and the condition of the ball. Generally, the duke's balls in England used to have a prominent seam and used to move a lot, but the new set of dukes that they have come up with, it's getting soft quickly and not moving much after 30 odd overs.
Also, the surfaces have been much flatter in England this summer than they have been in previous summers. On some of the surfaces, there has been a bit of early nip because of the moisture, but come the third and the fourth day, the pitches have got increasingly flattered which has helped England put their new theory and a new brand of test cricket in action.
Would be interesting to see this theory in action when the pitch has grass: Steve Smith
But, according to Steve Smith, if England has to play on a surface that has a bit of grass on it and the proper fast bowlers are running in and are getting their areas right on that kind of surface, it would be interesting to see how their theory of "Bazball" fares.
The next Ashes, however, between England and Australia has to be hosted by England and if they decide to carry on with their current philosophy, then the chances are very less that they will dish out a green wicket to the Australian fast bowlers.