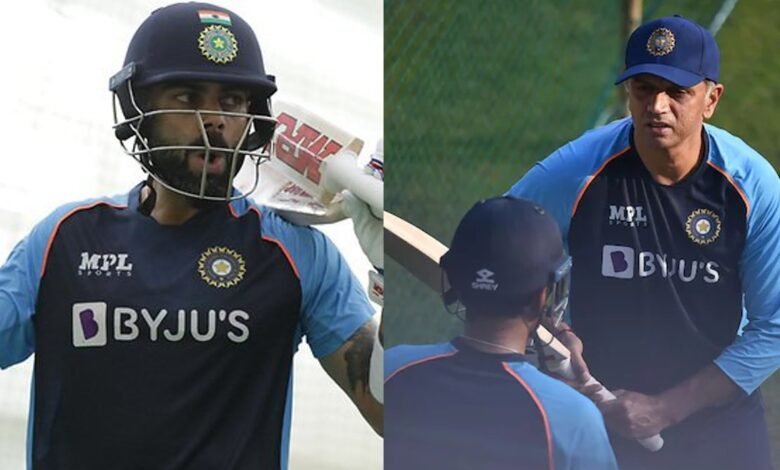 Virat Kohli has said that he is not certain yet where the discussions stand in terms of the upcoming South Africa tour, but he will get clarity soon. After the emergence of the new COVID variant Omicron, the no. of cases in South Africa has doubled within a day and there are question marks if the Indian team will risk travelling to the country at a time when everyone is unsure about the severity of cases Omicron can cause.
The BCCI president Sourav Ganguly, in an interview yesterday, insisted that the tour was not postponed yet, but there have been reports that there is a possibility of a one-week postponement of the tour as the BCCI is in touch with the Indian government as well.
BCCI sources have confirmed, if the Indian government doesn't give BCCI the approval to travel to a region that is most affected by Omicron at the moment, BCCI won't risk travelling. But, if the board gets the government approval, then they will arrange a charter flight to send the players to South Africa in a secured environment.
When Virat Kohli was asked the question related to the South Africa tour today, the Indian captain said the players want clarity on the situation as well, and the head coach has started a conversation in that regard. The board is expected to provide some clarity in a couple of days.
"We've been talking to the board and we are pretty confident within a day or two or pretty soon we'll have absolute clarity as to what is going on," Virat Kohli said in the pre-match press conference ahead of the Mumbai test against New Zealand.
One test match might be deducted from the planned 3-match test series on South Africa tour
The reports have also been circulating if the tour is indeed postponed by a week, one test match will be reduced from the 3-match test series which was planned earlier. It means the job will probably get difficult for India in terms of acquiring WTC points. The visiting side always has an opportunity to make a comeback in a slightly longer test series, but a 2-match test series is tough in a country like South Africa, where adapting to the conditions takes a bit of time.
India recently lost the opportunity to grab a full 12 points from a home test match in Kanpur. Going ahead, they might need a couple of good results overseas, as the competition for the top 2 spots in the WTC points table might be extremely close in the 2021-23 cycle. However, before that, India needs to get the job done in the second test match against New Zealand in Mumbai, which is starting tomorrow.