Cricket
IPL
IPL 2023
"I was excited to play under MS Dhoni, but it wasn't easy to walk into the XI after I got fit from injury," Ben Stokes gutted about not playing a major role in IPL 2023
Ben Stokes was the most expensive player of the CSK squad and was paid even more money than the skipper MS Dhoni and Ravindra Jadeja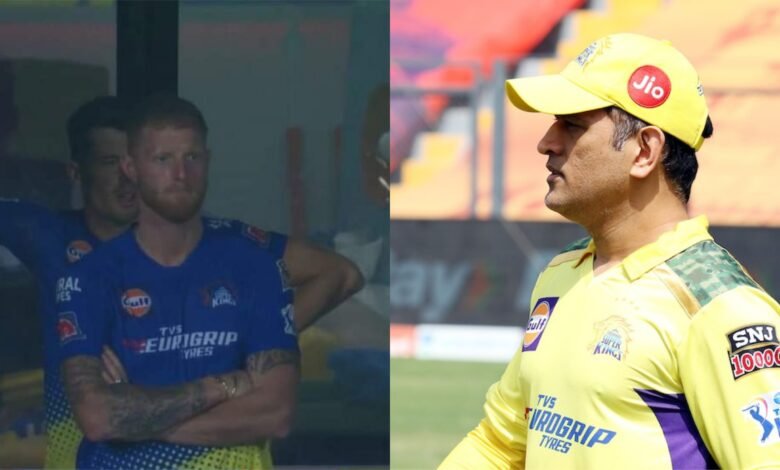 When Ben Stokes was bought in the last IPL auction by the Chennai Super Kings (CSK) at a huge price of 16 crore INR, there was a huge anticipation about what he could do for CSK, given his track record in the international arena and also because of some of his previous performances in the IPL.
But as it turned out, Stokes didn't really play a major role for CSK and all he played was two games for the men in yellow, before being sidelined for the whole league phase of the tournament. Stokes has now returned to UK to lead the England side in the test match against Ireland before the Ashes.
That Ben Stokes won't be available for CSK in the playoffs was pre-decided, but he was available for the complete league phase of the tournament. He was even a part of the CSK playing XI at the beginning of the tournament, but he suffered a heel injury after that and was ruled out for a few games.
To play in front of Chennai crowd would have been wonderful: Ben Stokes
Stokes revealed that the heel injury wasn't a major one and he was available for selection after a few games, but he knew very well that the CSK XI had settled without him and it wouldn't be easy for him to make his way straight into the CSK XI after getting fit from injury.
Stokes was also a little bit disappointed that he couldn't get to play in front of the Chennai crowd, which turned up in big numbers to support their team in every home game. According to Ben Stokes, to play under MS Dhoni and to play at Chennai would have been wonderful because Dhoni creates a very calm atmosphere in and around the group.
It remains to be seen whether CSK retains Stokes next season or not, particularly with Dhoni also expected to retire after this IPL season.