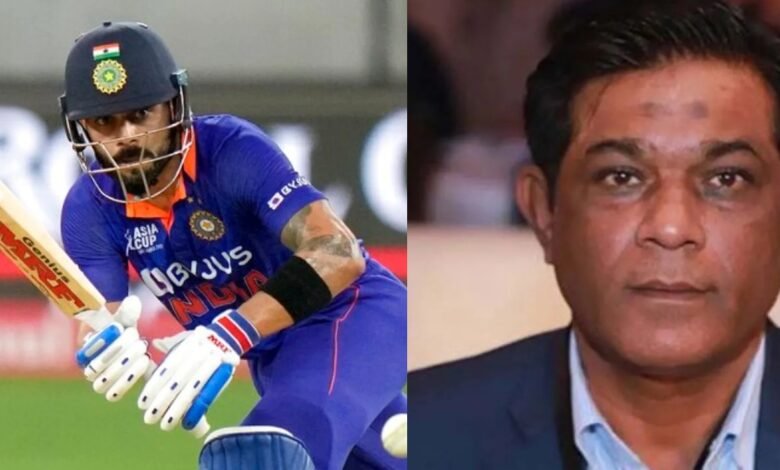 The former Pakistan wicketkeeper-batsman Rashid Latif, who works as an expert for a Pakistani channel PTV Sports these days, has made a surprising statement about Virat Kohli. Latif has said that Kohli is not among the top players in the world in T20 cricket and he can never become as good as Rohit Sharma or Suryakumar Yadav in the shortest format of the game.
According to Rashid Latif, Kohli is an all-time great in ODI cricket and it can't be denied, but his stats aren't great in T20 cricket. His batting average might be very high in T20s, but T20s are not just about the batting average. It's a format where strike rate is as important as batting average or perhaps more important than batting average.
Rashid Latif further stated that Rohit Sharma is someone who goes for the aggressive shots in the powerplay and although his batting average might be lower than Kohli's, the fact that he looks to give his team momentum right from the very start of the innings makes him a better T20 player.
Virat Kohli doesn't go for a lot of big shots before facing 30 balls: Rashid Latif
According to Latif, Kohli is someone who doesn't really go for a lot of big shots unless he has played about 30 balls in his innings and that's a lot of balls to take before starting to go for the big shots.
These former Pakistani players are giving statments on Indian cricketers just to come in limelight.
Few days ago Hafeez did that and now Rashid Latif. They always target Rohit or Kohli to get reach 😂

— Cricket 🏏 Lover // Get well soon Bumrah ♥️ (@CricCrazyV) September 4, 2022
Rashid Latif also compared Virat Kohli's style to MS Dhoni's gameplay and said Dhoni is also someone who doesn't go for a big shot every ball, but he has the game to hit a few sixes in a row if he falls too much behind the rate, which is something Virat doesn't have.
Virat Kohli actually has a higher strike rate than MS Dhoni in T20 internationals, but he is quite a bit behind Dhoni in terms of his IPL strike rate.