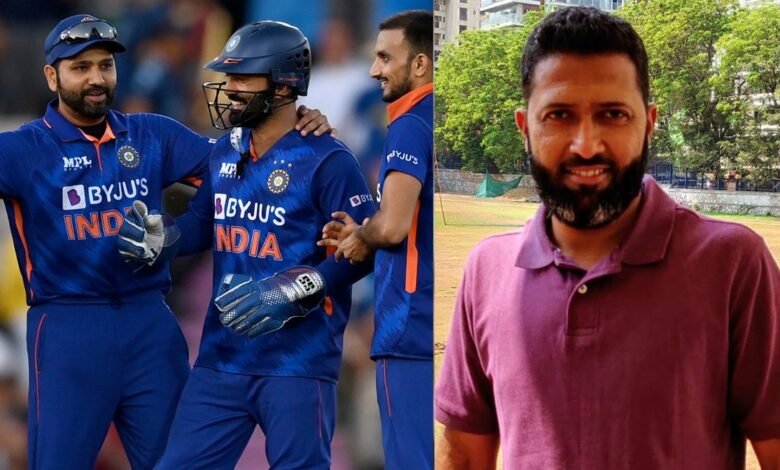 The former Indian player Wasim Jaffer reckons since both the Indian and the South African ODI team is in England at around about the same time, there could have been a tri-series organized between the three nations, rather than two separate bilateral series.
Wasim Jaffer is of the view that the tri-series would have generated more interest among the fans than the two separate bilateral ODI series. 'England and India are currently playing a 3-match ODI series, the third game of which will be played on the 17th of July, and then immediately a couple of days later on the 19th, England will play the first game of another 3-match ODI series against South Africa.
Logically, what Wasim Jaffer is saying could have been done and a tri-series could have been organized, but the fact of the matter is that there is an ODI super league going on right now, and both these series between England and India and England and South Africa are part of that super league. A tri-series couldn't have been a part of that.
The second reason was that the Indian team has to fly to West Indies directly from England as an ODI series is scheduled there as well. If a tri-series was organized, it could have taken a few more days to get completed as compared to a bilateral series and it could have disrupted the schedule of India's tour of the West Indies.
When Wasim Jaffer used to play, the ODI tri-series was a regular feature in the cricketing calendar
While the idea of Wasim Jaffer is good in terms of the fact that a tri-series would have been more interesting, England Cricket Board (ECB) had different reasons to organize two separate bilateral ODI series, rather than a tri-series.
ODI tri-series used to be a regular feature in the cricketing calendar in the past, but since the start of the ODI super league, the number of tri-series has significantly reduced.
SA are in England. Their ODI series starts on 19th July. England v India ODI series finishes on 17th July. I think this could have been a really good Tri Series. Would have been great for the fans as well. Tri series > Bilaterals. #ENGvIND

— Wasim Jaffer (@WasimJaffer14) July 14, 2022