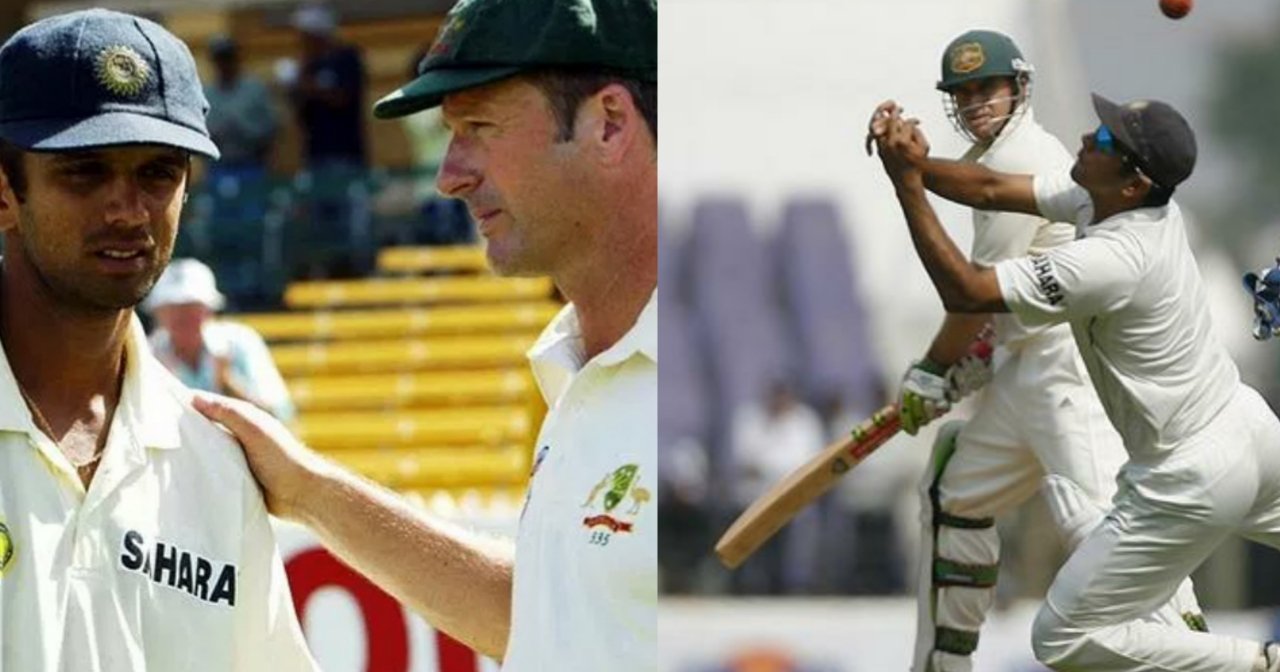 Rahul Dravid has arguably been India's most dependable batsman ever. This is a big statement given the fact that India had produced some great batsmen like Sachin Tendulkar, Sunil Gavaskar, etc. But it was just something about Dravid's calming presence at the crease, that made the entire nation believed that there was no need to panic. That is why he was beloved called 'The Wall' of the Indian cricket team.

Dravid scored a staggering 13288 runs in 164 Tests for India, that included many invaluable knocks outside India especially in England and Australia. His double century against Australia at Adelaide and his brilliant 180 that helped India pull off a miraculous win in Kolkata were some of the best innings that he has played for India in Tests.

He also had a stellar ODI career, scoring 10889 runs in 344 ODIs and captaining his team to the 2007 World Cup. Be it bowling or keeping wickets whenever his team needed him to, Dravid has always been a team man and his humility speaks volumes about the kind of great person he is along with being a world-class batsman. There have been some fine quotes said about the great man on the career he had and a great human being that he is.

Here are five of the best quotes said about Rahul Dravid.

"If a martian were to land on earth now and be told that the best batsman in the world was playing in this match, he would think it was Rahul Dravid and not Sachin Tendulkar."

– Christopher Martin-Jenkins
2. 'Rahul is the kind of person who young cricketers can look up to; not only because of his success but also because of the way he conducts himself. His remarkable career is proof that nice guys don't finish last.I am aware that many people see Rahul and me as similar cricketers, I am flattered because it's good to be compared to a guy who has an average of over 57!. It's only now that people are recognising that Dravid has probably played more critical knocks than his great contemporaries'

– Steve Waugh
3. "Dravid is A Player Who Will Walk On Broken Glass If His Team Wants Him To"

– Navjot Singh Sidhu
4. "Everyone praises Sachin Tendulkar. He may be a genius in his own right but in my book, Rahul Dravid is the artist. Dravid's defence tactics, his strokes, his cuts, his grace are truly amazing. I'd like to meet the chap sometime and take my hat off to him."

– Peter O' Toole
5. "All this going around is not aggression. If you want to see aggression on the cricket field, look into Rahul Dravid's eyes"

– Matthew Hayden
Rahul Dravid was known for tiring out bowlers and letting his bat do the talking. He never engaged in a verbal spat with the opposition and always portrayed himself as a true gentleman. Be it hard times or good times, Dravid did not show off any great emotions as he always focused on doing well for the team.
After his career, Dravid focused on helping the players at the U19 level to get better, and you see a lot of young guns say that it was Rahul Dravid who helped them become better. This just shows the ability of this great man to just keep giving back to the game of cricket. That is why perhaps he is one of the best ambassadors of the game.