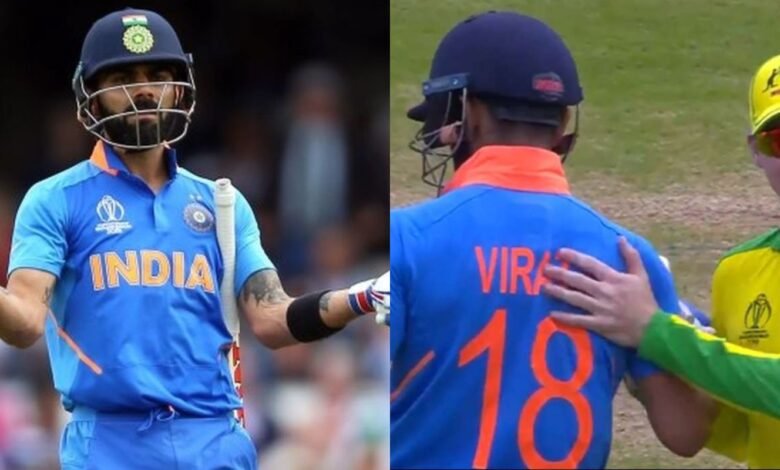 Steve Smith and Virat Kohli belong to the elite group of batters in this era. While they have been competitive on the field, they have also expressed respect for each other off it and on it, as well. Recently, Steve Smith talked about the former Indian captain's gesture in 2019. Here, we take a look as Australian batter Steve Smith recalls Virat Kohli's kind gesture during the 2019 ODI World Cup.
Steve Smith recalls Virat Kohli's kind gesture
In 2018, Steve Smith was at the centre of the ball-tampering scandal. He served a ban of one year and later made a return to the team. It was not a smooth transition as some of the fans could not accept him. In the 2019 World Cup game between India and Australia, a few Indian fans were booing Steve Smith. Intervening, Virat asked them to stop and instead asked them to applaud him.
Speaking on Star Sports about this gesture, Steve said, "It was a very nice moment from Kohli in the 2019 World Cup, the crowd was booing me and he told the crowd to just support him, What is wrong with him? That was great from Virat, really appreciate it."
It will be a solid battle between the duo
Probably playing in their final ODI World Cup, Steve Smith and Virat Kohli will be desperate to make it memorable. Both the cricketers are legends of this era and a fitting tribute to their careers can be attained if they can help their team win the 2023 ODI World Cup.
Both the cricketers will play a vital role in the fortunes of their nations. Batting at No.3 is an important responsibility and it will be the duo who will take up this task for India and Australia. Hence, it will also be a personal rivalry between the duo to see who can score more runs.