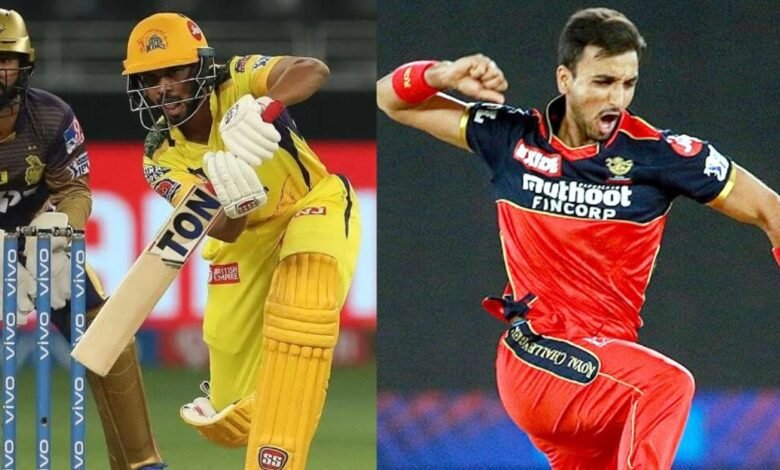 INR 90 Crores is the value of purse for all franchises at the IPL 2022 Mega Auctions. The value has increased since the last time around. While a few teams might still struggle to build the desired team using this purse, there are others who will make good use of it. On that note, in this article, we take a look at the best XI worth under INR 90 crores for IPL 2021.
Openers: KL Rahul (C) (INR 11 Cr) and Ruturaj Gaikwad (INR 0.2 Cr)
KL Rahul and Ruturaj Gaikwad will open the batting for this best XI worth under INR 90 crores for IPL 2021. KL Rahul was one of the highest earners at the IPL 2018 Mega Auctions. Since then, he has been one of the highest run-scorers in the competition. In IPL 2021, he managed to accumulate 626 runs from 13 games.
CSK had Ruturaj Gaikwad on its payroll at the player's base price. Yet, the Maharashtra opener exceeded expectations by winning the Orange Cap. This is despite him starting slow in the competition. Ruturaj has now been retained by CSK before IPL 2022 Auctions at INR 6 crores.
Middle-Order: Faf du Plessis (INR 1.6 Cr), Sanju Samson (WK) (INR 8 Cr), and Glenn Maxwell (INR 14.25 Cr) 
Faf du Plessis missed the Orange Cap by just two runs in IPL 2021. The South African has been in good form for a few seasons now. In IPL 2020, he was the highest run-getter for CSK. Although he is an opener, for this XI, he will operate at No.3.
Sanju Samson, who has a history of faltering after a good start in a tournament, did well to maintain consistency in IPL 2021. He also did a decent job of captaining the franchise. Sanju will keep wickets for this XI.
One of the most expensive players at IPL 2021 Auctions, Glenn Maxwell was in top form for Royal Challengers Bangalore. Scoring 513 runs at a strike rate of 144, Maxi was one of the main reasons why RCB reached the semis.
All-Rounders: Moeen Ali (INR 7 Cr) and Ravindra Jadeja (INR 7 Cr)
Moeen Ali and Ravindra Jadeja will be the all-rounders for the best XI worth under INR 90 crores for IPL 2021. Both the cricketers played at a salary of INR 7 crores in IPL 2021. The balance they offered to CSK eventually helped the team lift the trophy.
The duo might not rank high in the list of highest run-getters or wicket-takers but in terms of impact, they were extremely effective. Hence, CSK has also retained them before IPL 2022. Both players have been awarded a hike for their solid performances.
Bowlers: Harshal Patel (INR 0.2 Cr), Rashid Khan (INR 9 Cr), Avesh Khan (INR 0.7 Cr), and Jasprit Bumrah (INR 7 Cr)
Harshal Patel was traded by RCB from Delhi Capitals ahead of IPL 2021. Many did not expect him to do very well but Harshal ended up as the Purple Cap winner. He can expect a big bid at the IPL 2022 Mega Auctions due to his recent performances.
Rashid Khan and Yuzvendra Chahal picked the same number of wickets (18) in IPL 2021. However, we have picked the former because of his lower economy. The Afghan has left Sunrisers Hyderabad and will be a top earner in IPL 2022.
Avesh Khan and Jasprit Bumrah will complete this attack at a combined price of INR 7.7 Crores. Bumrah has already got his hike and Avesh can also expect his at the auctions. The duo did extremely well in IPL 2021. While it was expected by Bumrah, Avesh had a breakthrough season, collecting a total of 24 scalps.