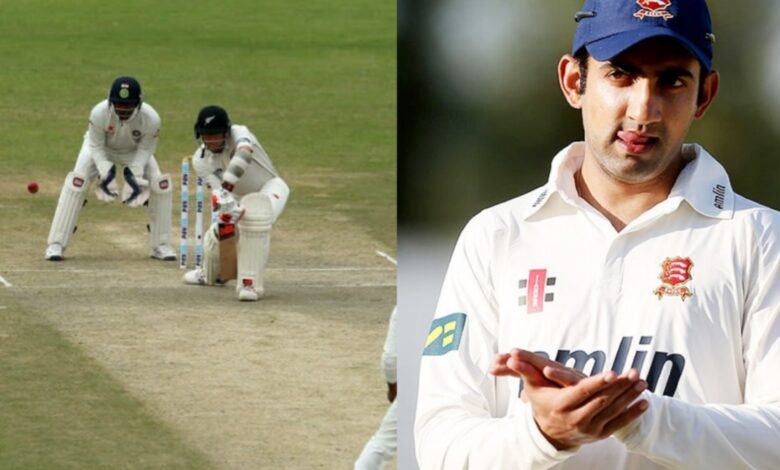 The former Indian opener Gautam Gambhir is worried about the state of test cricket at the moment as he doesn't think it's kicking on as well as the "marketing guys" want fans to believe. Gambhir wrote a column for Times of India which was published earlier today, where he talked about the recent fourth Ashes test match and the drama surrounding it.
According to Gambhir, after the fourth Ashes test, people said the drama that test cricket produces can't be produced by the other formats and it's alive and kicking despite the prominence of the shortest formats of the game in the recent times, but it's not actually true because apart from a few countries, no other country is maintaining the standards of test cricket at the moment.
Gambhir said while history and legacy is a great part of sport and test cricket has got a lot of history attached to it, one can't live on history beyond a certain point and if the standards are not maintained by all the teams around the world, it would be difficult for test cricket, regardless of what the marketing people might say.
Talking about the test teams of South Africa and Sri Lanka, Gautam Gambhir stressed that these teams happened to have quality sides for the longest format of the game at one point of time, but they don't have it anymore and even England are struggling now, a country which always prioritised test cricket in the past.
Gautam Gambhir thinks India should have whitewashed South Africa in the ongoing test series
Gautam Gambhir is also a little bit disappointed by the fact that India has not been able to whitewash South Africa in the ongoing test series. They had the opportunity to do so after they won the first test match, but they lost the second one and allowed South Africa a way back into the series.
In Gambhir's view, this current South African team is not quite as strong as the South African teams of the past and not to be able to whitewash them by 3-0 is not really a great result for India.
India, however, has still got the chance to create history on the South Africa tour. If they win the third test match of the series which starts in Cape Town, they will be able to win a test series on the South African soil for the first time ever.