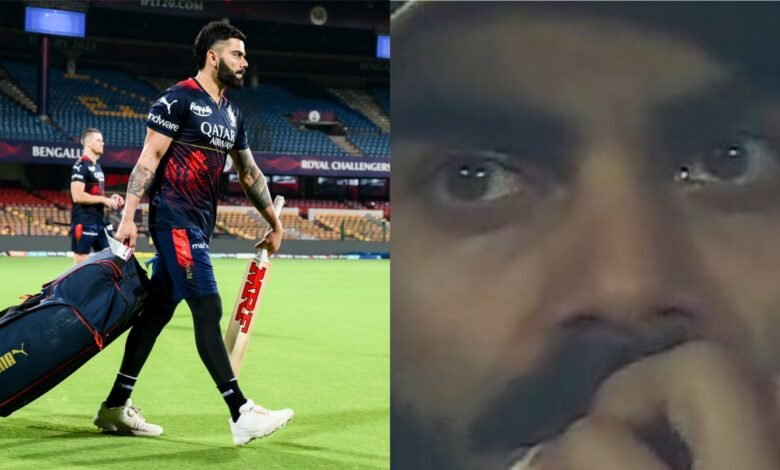 While many people believe that the Indian cricket team needs to move on from Virat Kohli and Rohit Sharma in T20 international cricket, Virat Kohli himself hit back at his detractors yesterday after scoring back to back hundreds in IPL 2023.
Kohli had kept RCB's hopes alive with a hundred against Sunrisers Hyderabad in a must win game at the Rajiv Gandhi international stadium a couple of days ago and last night against Gujarat Titans at Chinnaswamy stadium, the former RCB skipper was the lone warrior for the team again, as his hundred was the only reason RCB could get to a reasonable score of 197 while batting first.
RCB, however, couldn't manage to win the game as Shubman Gill responded to Kohli's hundred with a thunderous hundred of his own and the Titans took the game away from RCB to register their 10th win in the tournament.
The fact that Virat Kohli found his old form might have provided some solace to RCB fans
RCB once again got eliminated from the tournament before reaching the finals, but the only solace for the RCB fans was that Kohli found his old form in T20 cricket and he himself acknowledged it too.
Kohli was talking to the commentators in the mid innings break after scoring his second consecutive hundred and he said that he thinks he is batting at his best in T20 cricket at the moment.
"Some people think my T20 batting is declining, but I don't think so at all. I think I am batting at my best in T20 cricket," said Kohli in a subtle response to his critics who have been very vocal that Kohli's journey in India's T20 international team should be over.
Not only did Virat Kohli score two hundreds in IPL 2023, he scored 6 half centuries to go with it as well. The 34-year old talismanic Indian right-hander was in form for RCB right through the tournament and almost always stood up for them whenever they needed an inspirational performance from him.