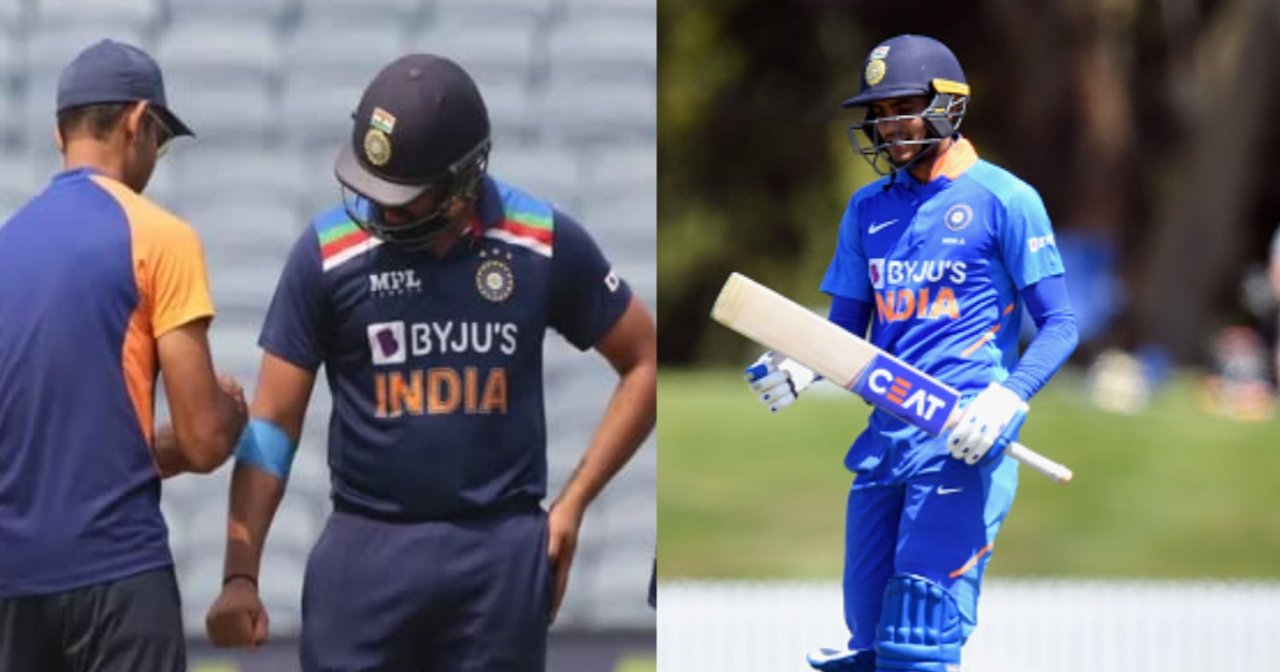 The Indian Cricket Team on Tuesday suffered big blows in the form of the injuries that the ace Indian opener, Rohit Sharma and Shreyas Iyer sustained during the team's match against England. Sharma copped a blow on his right arm while Iyer got injured while diving to stop a ball that was racing away to the boundary.
After being injured, both Rohit Sharma and Iyer had walked off the field in the first ODI vs England, not to return again. And, this raised a lot of concerns amongst the fans and management of the Indian Team who were worried about the alternate options who could take Sharma's place as the opener in the side in the second One Day International match of the series, which Sharma is likely to miss out on.
Gill is the perfect candidate to replace an injured Rohit Sharma for England ODIs
One of the first names that could bring in respite for the Indian team heading into the 2nd ODI vs England, and would be the best replacement for the injured opener Rohit Sharma would be Shubman Gill. The 21-year-old opening batsman, was in good form for the Indian team in the recent matches and despite the not so impressive numbers in the last couple of Tests that he was a part of, given his past record and the way that he has delivered for the side, whenever needed, could come in handy for Virat Kohli and Co. as they head into the second One Day International match of the series, with a 1-0 lead in their hands.
The batting style of Gill, which permits him to shift gears at will, once he is set on the crease, also makes him a like for like replacement for Rohit Sharma who is unlikely to play in the 2nd ODI. His style of play would be a perfect complement to that of Shikhar Dhawan, the other opener for the Indian team, as Dhawan likes to take on the bowlers at the start of the innings. So, given the possibility of Rohit Sharma missing out on the second One Day match of the series, and Gill already being there with the team, it is highly likely that he would be named in the playing XI for the match. However, the official update on elbow injury to Rohit Sharma is yet to come.
The second match of the 3 match series is set to be played in Pune on the 26th of March, and coming into this game, both the teams would want to secure a win. An England win would mean that the third match would be the series decider and if the Indian team is able to secure a win, they would be all smiles, sealing the series with an unassailable lead of 2-0 on their side.