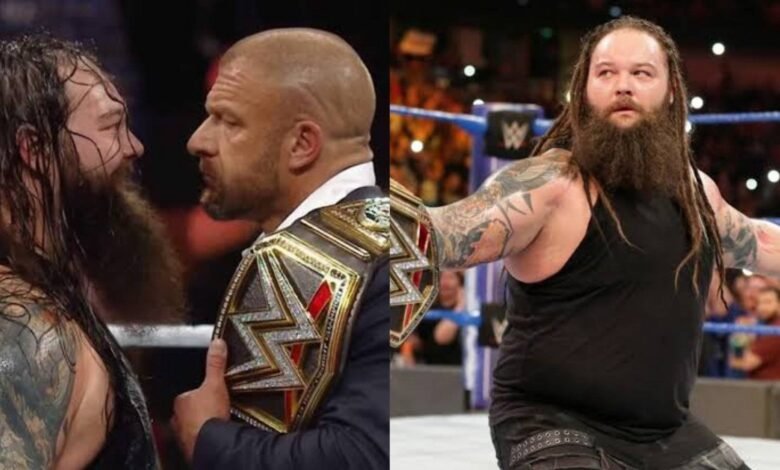 Bray Wyatt was reportedly scheduled to take on his brother Taylor Rotundo at WrestleMania 39. Taylor, also known as Bo Dallas, returned to WWE secretly in the gimmick of Uncle Howdy.
The plan of WWE creative team was to have a battle between Uncle Howdy and Bray Wyatt at WrestleMania 39. The seeds for the same match were sown at Royal Rumble, where Howdy and Wyatt had a terrifying segment after the latter defeated LA Knight in a Pitch Black match.
Besides, WWE also had plans for Alexa Bliss to be involved in the storyline and revert to her 2021 gimmick after her loss against Bianca Belair in a women's championship match. That plan had to be canceled because of Bray's illness and Alexa's pregnancy.
"Taylor Rotundo had returned to WWE as Uncle Howdy. At first the idea was for Wyatt to build to a match with Howdy at WrestleMania, but that plans ended up changing and Howdy was not being pushed at that level and the character dropped," Dave Meltzer reported as per The Wrestling Observer.
Original WWE plans for Bray Wyatt and Uncle Howdy #WWE https://t.co/MyoDngtf1M pic.twitter.com/9sA5KF9vuS

— Wrestling News (@WrestlingNewsCo) September 1, 2023
"Alexa Bliss, who was associated with Wyatt years earlier in doing a female monster gimmick, was about to go back to the gimmick when he became ill. She later got pregnant so the plans never developed," he added.
Bray Wyatt challenged 2 giants for a match at WrestleMania 39
The Bray Wyatt vs Uncle Howdy match was scrapped while Wyatt was active on WWE TV. They even teamed up to take out Hit Row in a segment on SmackDown in Canada. After that segment, Wyatt issued a WrestleMania challenge to the winner of Bobby Lashley vs Brock Lesnar match at Elimination Chamber.
Bray Wyatt's last appearance on TV was in a segment with his brother Bo Dallas, who was playing Uncle Howdy.

Poetic. pic.twitter.com/8zGqRXWu71

— Pro Wrestling Finesse (@ProWFinesse) August 26, 2023
Lashley won that match, and it would have been a singles match between The All Mighty and Bray Wyatt. However, Wyatt took time off from TV due to illness, which canceled the match.