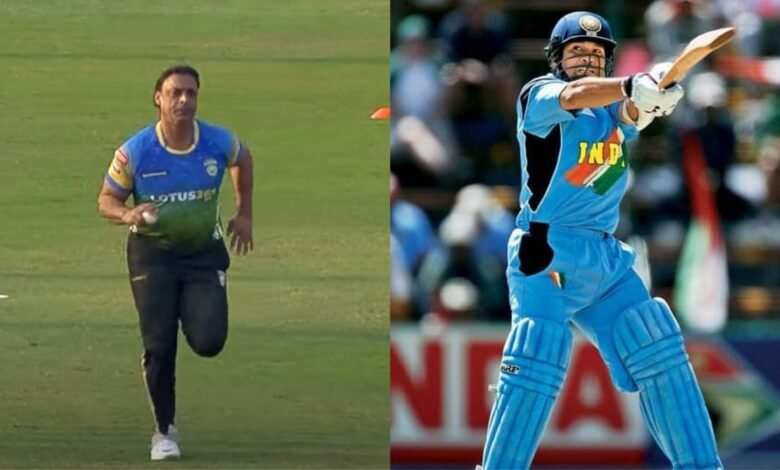 An India versus Pakistan cricket match is one of the most iconic rivalries across sport. The stakes are always at the highest level, be it a practice match or a knockout tie. The high pressure associated with these matches meddles with the players; nerves, and many wilt under it. When it comes to India vs Pakistan, Sachin Tendulkar is one household name that you cannot simply put down.
Only the ones with nerves of steel can dish out performances which win matches for their respective countries and become part of the fans' folklore. For the players who have been part of these games, every moment remains unforgettable.
Here is what Sachin Tendulkar had to say about that iconic India-Pakistan clash at the 2003 World Cup
It's not different for the Master Blaster, Sachin Tendulkar who has played numerous such matches with performances which helped India come out on top. One of the most iconic matches he played in was a pool match of 2003 Cricket World Cup. The Indian team led by Sourav Ganguly was chasing a target of 274 and eventually won the match by 6 wickets thanks to knocks from Sachin, Dravid and Yuvraj Singh.
Sachin, speaking at the India Today Conclave 2023, reminisced that owing to the outside noise, he spent the night before the match against the arch-rivals sleepless. He said, "I had a sleepless night before the match because you know India and Pakistan is always a big game.
When people got to know they had started talking about it, saying 'this game India have to win no matter what happens in other matches'. So, I said what do you mean? There was that pressure, expectations were there,".
Sachin particularly remembers the six off Shoaib Akhtar in the second over of the Indian innings. For him, it is the most memorable moment of the match. It was an outside off delivery from Akhtar, which Sachin had initially of leaving, before reaching out for it and hit an upper cut which glided the ball over the ropes for a huge six.
"These kinds of shots are not planned, when you see the ball and have time to play then you go for it. That is exactly what happened. I saw that the ball was a little bit outside the off stump and it was short", Sachin said. He scored 98 off 75 balls and was named Man of Match.