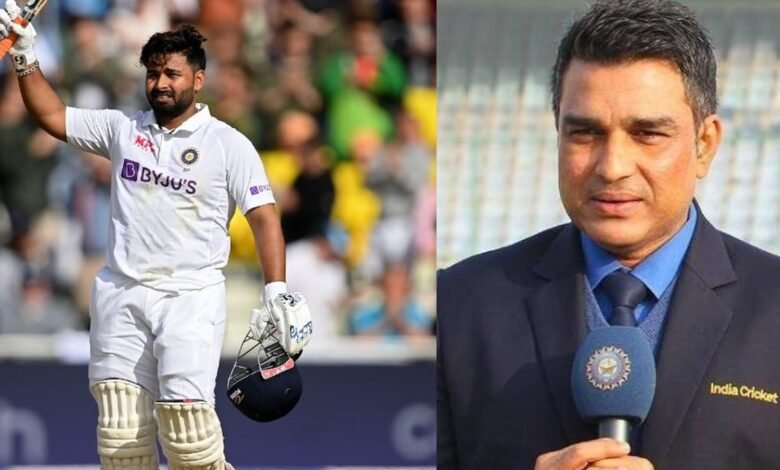 The former Indian cricketer and now a television pundit, Sanjay Manjrekar, reckons that the "Bazball" theory, which is getting talked about a lot these days, is nothing new in test cricket and Rishabh Pant has actually been playing with the same theory right since the start of his Test career.
Rishabh Pant is one of those rare cricketers in the history of the game who started his journey in test cricket by hitting a six off the very first ball that he faced.
It was during India's tour of England in 2018 and the bowler was Adil Rashid. Pant jumped down the track on the very first ball of his Test career and hit it straight down the ground for a six, catching all the England players by surprise.
And Pant just went from strength to strength after that because of all the test matches that he has played since his test debut, he has been ultra-aggressive.
It was on the Australia tour of 2020-21 that the dynamic southpaw actually showed the world what he could do with his aggression when he went hunting the targets of more than 300 twice in Sydney and Brisbane respectively.
Rishabh Pant had chased down a target of 300 plus in Brisbane with his aggressive approach last year
While the test in Sydney turned out to be a draw as India shut the shop after Pant's dismissal, Pant eventually chased down a 300-plus target in Brisbane by remaining unbeaten at the crease at the score of 89.
According to Sanjay Manjrekar, if Bazball means taking the attacking option and taking the game to the bowlers, then Pant has done it in all the 31 test matches that he has played in his career so far.
So what's Bazball? Well, it's how Rishabh Pant has been playing in his last 31 Tests.

— Sanjay Manjrekar (@sanjaymanjrekar) July 7, 2022
The English middle-order batsman Jonny Bairstow is currently playing with the same approach as Pant and he has actually slammed 4 test hundreds in his last 5 innings, including 2 against India at Edgbaston.