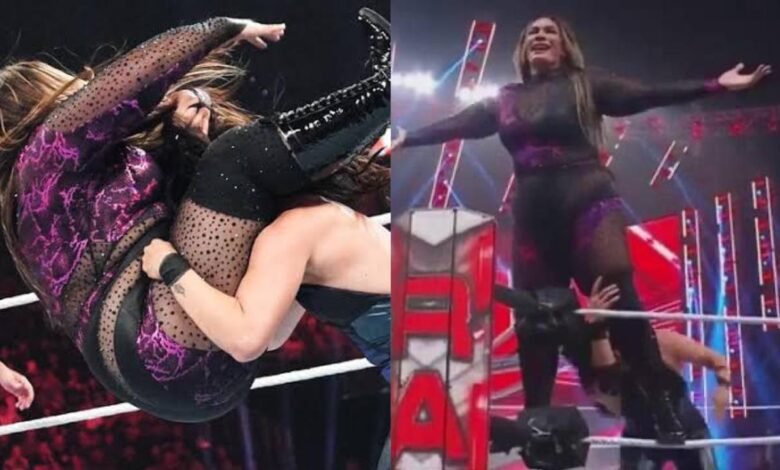 Nia Jax's return to the WWE has been nothing short of spectacular, as she immediately started terrorizing other female superstars. While the women's division descended into mayhem, fans and wrestling experts are guessing as to whether these savage assaults are a component of a greater message directed specifically at Becky Lynch.
In the women's division, Nia Jax, a divisive character in the WWE Universe, has long been a force to be reckoned with. Her brutal assault against the red brand's roster officially began on September 11 after her return to RAW at the main event.
Rhea Ripley and Raquel Rodriguez, the Women's World Champions, were attacked during their main-event contest. The violence of Nia Jax didn't end there; she also destroyed Shayna Baszler and Zoey Stark, the Women's Tag Team Champions.
Nia Jax, clearly dissatisfied with the outcome, resorted to Instagram to send a severe message to Big Mami Cool. She threatened, "YOU'RE GONNA PAY FOR THIS [emoji]."
Rodriguez, in an incredibly sarcastic reply to Jax's menacing letter, pointed out that she had irrevocably changed the previous Women's Champion. Rodriguez joked, "JUST LEAVING MY MARK [emoji]".
What's next for Raquel Rodriguez and Nia Jax on RAW?
Raquel Rodriguez also talked about the possibility of competing against Jade Cargill, who recently joined the WWE. Rodriguez voiced her enthusiasm over Cargill's coming in an appearance on WWE's "The Bump," highlighting how she can improve the women's roster.
It's interesting to note that Nia Jax has yet to meet Becky Lynch, who recently won the NXT Women's Championship and is now experiencing a career revival after a contentious feud with Hall of Famer Trish Stratus.
The bond between Becky Lynch and Nia Jax began with a notable incident in 2018 that involved a fractured nose during the lead-up to Survivor Series. Even though Becky Lynch was stopped from competing against Ronda Rousey at the occasion, this incident ultimately resulted in her comeback at the Royal Rumble, further confirming her position as "The Man."
Everyone wants to know whether Nia Jax's constant attacks are leading up to a confrontation with Becky Lynch. No matter, if it's for the NXT Women's Championship or another championship, the lengthy history between these two superstars, offers WWE's creative staff an intriguing subject to investigate. 
Could Nia Jax's return spell trouble for the NXT Women's Champion and set the stage for a fierce showdown with "The Man"?