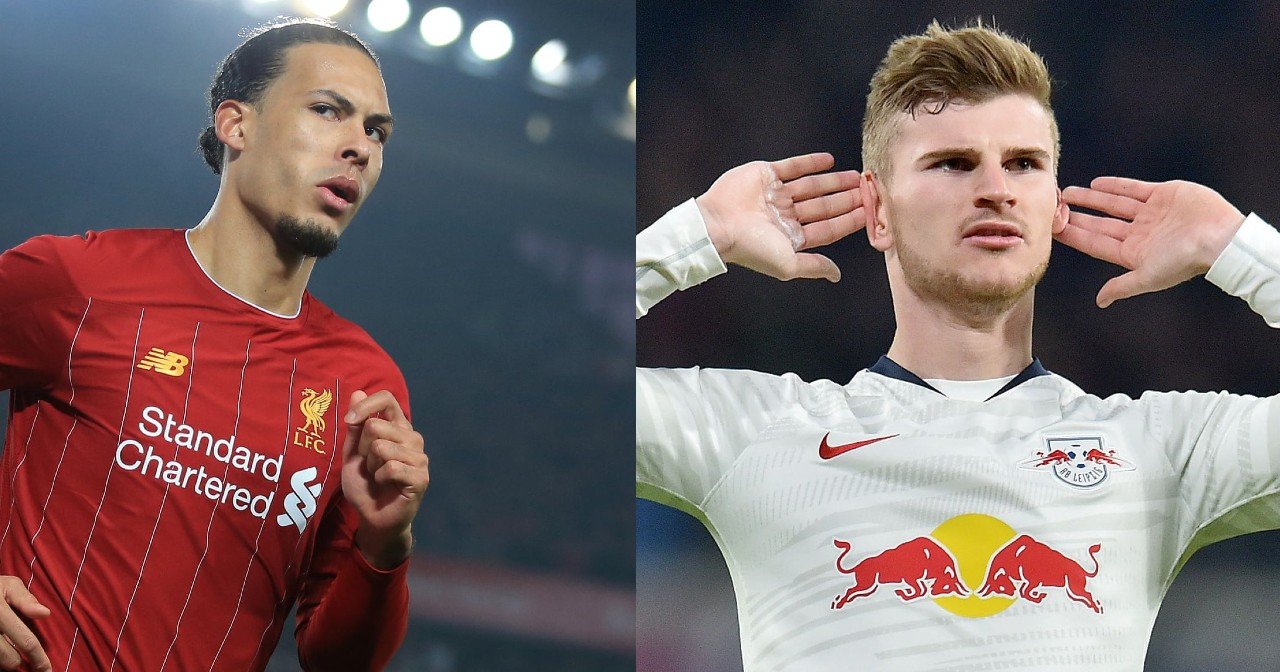 With the 2019/20 season-ending very late due to the pandemic, top clubs who had European commitments were predicted to have a rough start to the next season. As expected, the lack of pre-season preparation time has affected clubs such as Manchester United and Chelsea. Chelsea's huge summer spending excited the fans but as Lampard keeps mentioning COVID-19 has robbed him off some valuable time to let the newcomers settle into the team.
Manchester United are struggling to hit a high tempo, which they did frequently for two months after re-start. Overall, this season is going to be tough for everyone and here we look at four-star players who have endured a rough start to this season,
4. Kai Havertz
Regarded by many as the heir of Bastian Schweinsteiger, Havertz has not had an ideal start to the 20/21 season. Due to injuries sustained by Pulisic and Ziyech, Lampard has played him out wide because of his pace and he found the going to be tough in an unfamiliar role.
However, in the last outing against Chelsea, he seemed to be back in his usual central attacking midfielder role and put on a decent performance. It will be interesting to see how he combines with the other forwards as his performances for Chelsea could well decide his role for Germany in EURO 2021.
3. Timo Werner
On paper, Werner's returns will feel very disappointing as he is yet to register a goal or assist after four starts. But he is much more than just a goal scorer as evident by his brilliant movement off the ball and his ability to play good passes for his teammates. He also has the pace necessary for counter-attacks but just like Havertz, he has been forced to play a wider role when Tammy Abraham is on the pitch.
There is no need to panic yet as foreign players have difficulties adjusting to the Premier League, but in Werner's case, there is a feeling that he will be back to his potent goal scoring form soon.
2. Anthony Martial
Quite contrary to Werner and Havertz, Martial has featured in the Premier League for a long time now and with the kind of form in which he finished last season, he was expected to be a candidate for the Golden Boot. But things have gone awfully wrong for him as his performance in losses against Crystal Palace and Tottenham Hotspur has made many fans and experts angry.
The one constant complaint about Anthony Martial throughout his career has been his consistency and his doubters have repeatedly pointed out this flaw after the humiliation against Tottenham Hotspur. It is clear that there is a long way to go until he is considered among the best players in the Premier League.
1. Virgil Van Dijk
There were clear signs at the end of last season that Van Dijk will find it very tough to replicate his incredible 18/19 season and the doubts have been proven so far this season. Liverpool plays a very high line and it is fair to say that Van Dijk does not have an easy job in his hands considering the Liverpool full-backs give a lot of space for the opposition to attack.
But even that cannot be an excuse for conceding seven goals against an Aston Villa side that just about avoided relegation last season. The sheer amount of games being played seems to be having an impact on him and Liverpool will hope that he is back to his best soon or else they will have a tough job defending their crown.