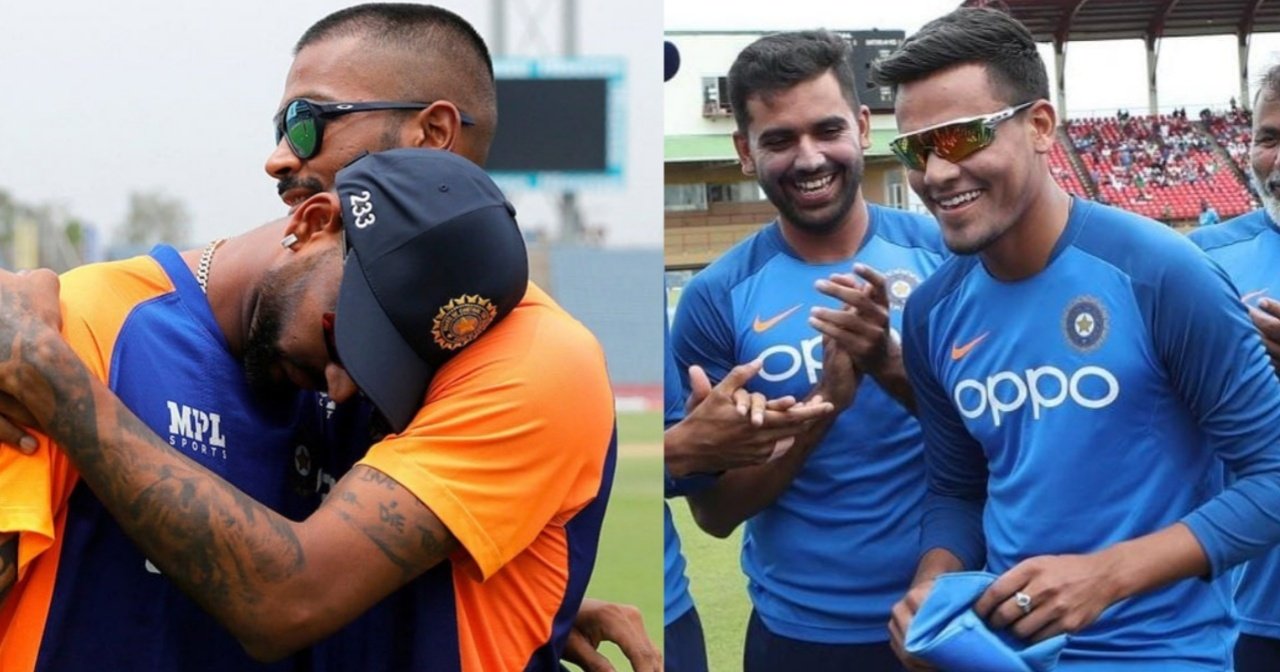 BCCI president Sourav Ganguly confirmed in a recent interview that India would be playing a limited-overs bilateral series in Sri Lanka in July. This series would probably consist of three ODIs and three T20Is. Ganguly also confirmed that India would land an entirely different squad in Sri Lanka as most of their primary players will be playing practice games ahead of the England series. Last time we predicted India's second-string XI for the ODIs. So this time, let's predict India's second-string XI for T20Is against Sri Lanka.
India's second-string XI for T20Is against Sri Lanka:
#1 Shikhar Dhawan(c):
Shikhar Dhawan is India's first choice for the opening spot in limited-overs cricket at the moment. And he has only solidified his position in the Indian Cricket Team since last year. Shikhar Dhawan was the second-highest scorer of IPL 2020-21 edition. He scored 618 runs from 17 matches at an average of 44.14 and a strike rate of 144.73 in last year's IPL. Dhawan even scored two centuries and four half-centuries.
Shikhar Dhawan is also the Orange Cap holder in the recently suspended IPL 2021. He had scored 380 runs from eight matches before COVID-19 cases halted the tournament. Dhawan has stacked these runs at an average of 54.28 and a strike rate of 134.27. Such consistent performance in a format like T20 makes him a solid opener in any Indian XI. Apart from batting, Dhawan is also the most experienced player in the second-string squad. So it would be wise to hand him the leadership of the Men in Blue against Sri Lanka.
#2 Prithvi Shaw:
Prithvi Shaw has earned his spot back in the limited-over format for the Indian Cricket Team. He has been stacking mountains of runs since the beginning of this year. Prithvi first became the top scorer in the Vijay Hazare Trophy 2020-21. He scored 827 runs in just eight innings at an average of 165.40. But his strike rate is what makes him a destructive opener. Prithvi stacked these runs at a strike rate of 138.29 in One-Day matches. He has also scored at a strike rate of 166.48 in IPL 2021. His destructive batting makes him an ideal opener in T20Is.
#3 Suryakumar Yadav:
Suryakumar Yadav has been a consistent number three in T20s for Mumbai Indians. SKY is one of those rare batters who can keep the scoring rate high even in the middle overs of a T20 match. This skill makes a crucial player in India's success against Sri Lanka in the absence of Virat Kohli and KL Rahul.
#4 Sanju Samson (wk):
Sanju Samson is the first choice for India's wicket-keeper in the absence of Rishabh Pant and KL Rahul. Sanju Samson has played responsibly in the recently suspended IPL 2021, which has been the only hurdle between him and his success in the Indian Cricket Team. On top of that, Ishan Kishan's recent failures have given him an edge over him in T20Is.
#5 Manish Pandey:
Shreyas Iyer has become India's pillar in the middle order over the past few years. However, his injury has vacated that spot for another experienced individual, Manish Pandey. Pandey may not have shined the most among Indian players, but he sure has played his part here and there. And that's what a team want from his players. Moreover, he has been a consistent performer in IPL and deserves the required acknowledgment for his performances.
#6 Hardik Pandya:
Hardik Pandya's exclusion from India's squad for the World Test Championship final and the Test series against England means he will be available for the series against Sri Lanka. Hardik Pandya is one of the best Indian players in the limited over formats. His inclusion in this series will help in his preparation for the T20 World Cup later this year.
#7 Krunal Pandya:
Krunal Pandya is the best spin all-rounder available for this series against Sri Lanka. In the absence of Ravindra Jadeja and Axar Patel, Krunal will have a vital role to play both in the lower order and India's spin attack. Since Sri Lankan pitches are more spin-friendly, an all-rounder like Krunal adds to India's batting depth and bowling options.
#8 Rahul Chahar:
Yuzvendra Chahal and Kuldeep Yadav's rough form and Ravichandran Ashwin and Washington Sundar's unavailability make Rahul Chahar the frontrunner for India's lead spinner in the T20 series against Sri Lanka. Rahul Chahar has evolved as a spinner over the years. He has also performed well so far in the IPL 2021. So, Rahul Chahar is the obvious answer to India's spin vacancy in this XI.
#9 Bhuvneshwar Kumar:
Bhuvneshwar Kumar, like Hardik Pandya, was another surprise omission from India's squad for the WTC final and Test series against England. But I guess this will help in his preparation for T20 World Cup as well. Bhuvneshwar put a fine display of his skills and experience in the T20Is against England. And India will need more such performances from him against Sri Lanka in the absence of their other lead bowlers.
#10 Deepak Chahar:
Deepak Chahar's ability to swing the new bowl both ways has already done wonders for CSK in IPL 2021, and now it is time for him to do it for India. Deepak Chahar still holds the record of the best bowling figures in T20Is, and it is proof of his potential as a T20 bowler. This T20 series is the perfect opportunity for his comeback to India's limited-overs team.
#11 Navdeep Saini:
As both Bhuwneshwar Kumar and Deepak Chahar are swing bowlers, India will need a hit the deck bowler to complement this duo's skill and provide the necessary variation. And since Ishant, Bumrah, and Siraj all will be unavailable for the Sri Lanka Tour, Navdeep Saini is the frontrunner for the job. Saini's towering height, raw pace, sharp bouncers, and blazing yorkers make him threatening paired with the sharp swing of Bhuvi and Chahar in the T20Is against Sri Lanka.