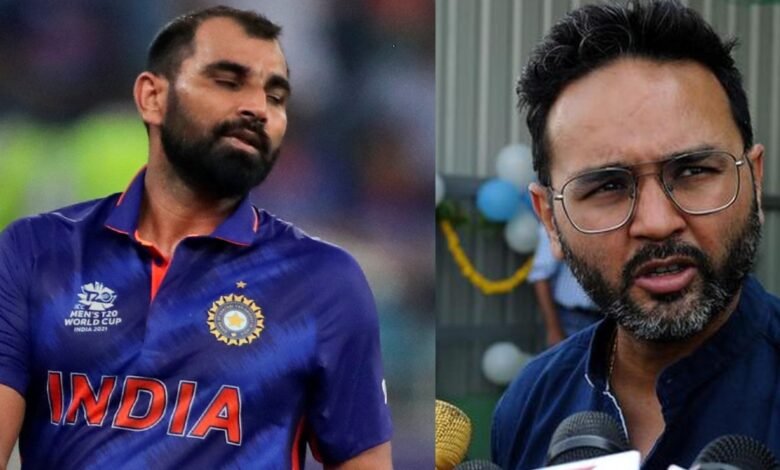 Parthiv Patel, who used to keep wickets for India, thinks that Mohammed Shami can bring a lot to the table if he is on the team for the 2022 T20 World Cup. The right-handed pacer is out of the picture in the shortest format. He last played for his country in the T20 World Cup in 2021.
Even though he wasn't on India's T20I team, his work in the Indian Premier League made a big difference (IPL). The 31-year-old led the Gujarat Titans (GT) bowling attack in IPL 2022. He took 20 wickets in 16 games and was very helpful with the new ball.
What did Parthiv Patel say about Mohammed Shami?
Parthiv Patel said on Cricbuzz that the upcoming ODI series against England is a good chance for Shami to show what he is made of.
"In this ODI series, he has a good chance to show that he can bowl in the last few overs. He could back up his claim to a spot in the T20 World Cup. India already has Bhuvneshwar Kumar and Jasprit Bumrah, and getting someone with Shami's skill and experience will make a big difference."
Over the last few years, Shami has been one of the most reliable fast bowlers in the IPL. Since the start of the 2019 tournament, he has 78 wickets to his name.
Patel was shocked that the best bowler wasn't included in the T20I plans. He said:
"I don't understand why he isn't thought of as a T20 bowler. He bowled so well for Gujarat Titans that he often got a wicket in the first over. People used to say that he can't bowl in the last few overs of a game, but Gujarat and Punjab have been doing pretty well with him there."
The pacer from Bengal is seen as an important part of the red-ball team. He could make a name for himself in the shortest format if he does well in the upcoming ODI series.
India and England are going to play their first ODI at The Oval later today, on July 12. It's still not clear if Shami will be in the starting lineup for the Men in Blue.