The death of Kobe Bryant sent shock-waves throughout the world. He passed away along with his daughter Gianna and 7 others in a helicopter crash. The 5 time NBA winner left behind a wife and 3 daughters. The loss has been tough for Kobe's wife Vanessa, who met her husband as a teenager. Their love story was a match made in heaven, one that was brutally cut short. It ended their goal of being able to travel the world together.
"We had hoped to grow old together like the movie (The Notebook). We really had an amazing love story and loved each other with our whole beings — two perfectly imperfect people, making a beautiful family, and raising our sweet and amazing girls," said Vanessa Bryant in her husband's eulogy.
"He was my sweet husband and the beautiful father of our children." She added, "He was mine. He was my everything. Kobe and I have been together since I was seventeen and a half years old. I was his first girlfriend, his first love, his wife, his best friend, his confidant, and his protector."
A young love story
Vanessa Laine met her future husband when she was working as a background model. Kobe Bryant was part of the rap group "CHEIZAW" in his school days, known as "Eight-Man Kobe-One-Kenobie". Bryant's NBA stardom led to the group being signed by a music company. They tried to change him and move him away from rap, but were unsuccessful.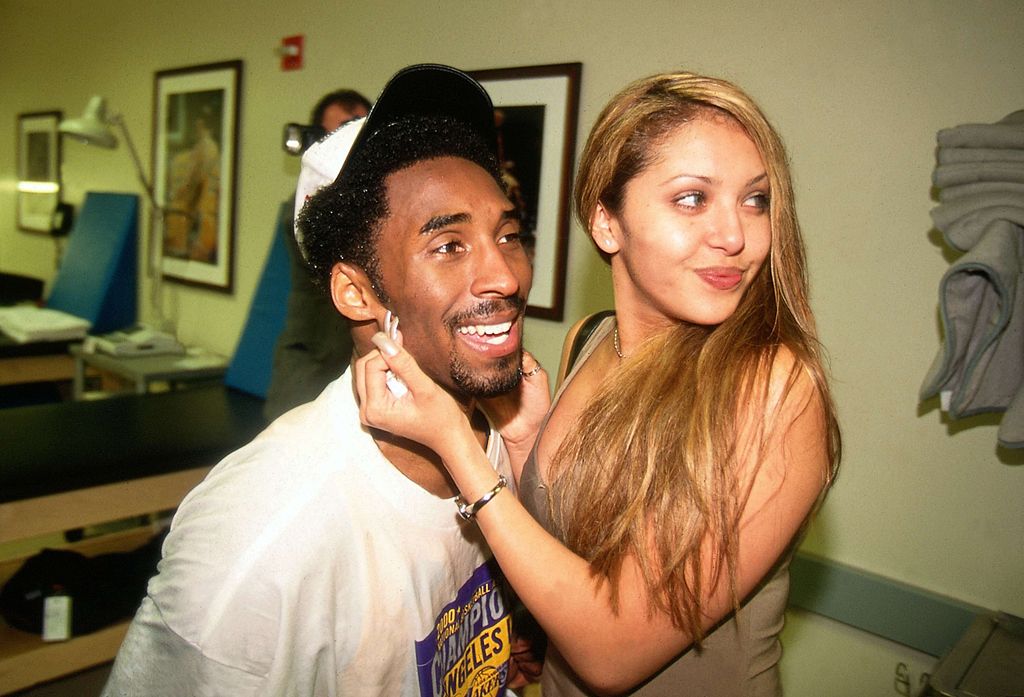 He visited a studio to record his debut album Visions where he met Vanessa Laine. One thing led to another, and the couple began dating in 2000. Audiences did not receive Bryant's album well, which the studio shelved. However, it did not matter to the star, as he had found the love of his life.
They got engaged in 2000 and tied the knot a year later. However, his family didn't attend the wedding, and neither did his teammates. Mr. and Mrs. Bryant had multiple oppositions to the marriage. They didn't like their son marrying young. Secondly, they had problems with him marrying a non-African-American.
Their disapproval didn't dissuade him. He remained steadfast and went ahead with the marriage without a prenuptial agreement. It took the birth of Natalia in 2003 to help end the estrangement between Kobe and his parents.
Bryant won 3 consecutive NBA titles around the time he met Vanessa, who can be credited as his lucky charm. 3 titles, a beautiful daughter, a reconciled family. All seemed well for the 24-year-old, until later that year.
Vanessa Bryant stands by Kobe Bryant
Like all married couples, the Bryants had their ups and downs. The toughest test for the couple came a few months later. Reports emerged that Bryant had been arrested in connection with a sexual assault investigation. He claimed it was consensual and admitted to being unfaithful.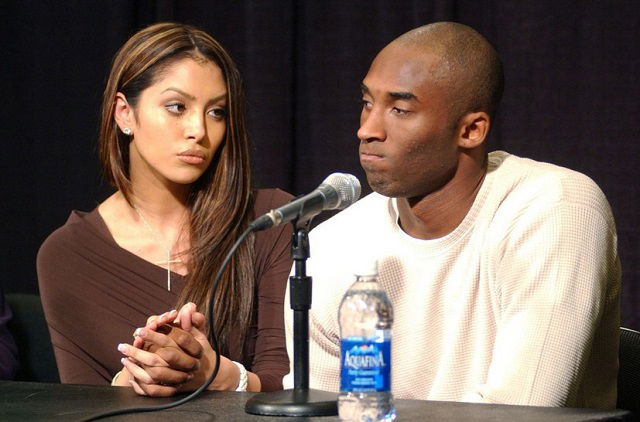 At this point, Vanessa returned to the spotlight for the first time since it emerged that she began dating Kobe. She sat by her husband as he said, "I'm innocent. I sit here in front of you guys furious at myself, disgusted at myself for making the mistake of adultery. I love my wife with all my heart. She's my backbone." She was spotted with an apology diamond ring, which was reportedly worth $4 million.
The charges were dropped in September 2004, but the couple was impacted nonetheless. Vanessa suffered a miscarriage in early 2005. Kobe blamed himself, saying,"We should be building our family. But because of my mistake, because of this tough year, we lost a baby." However, their marriage survived these stormy seas and they were blessed with Gianna a year later.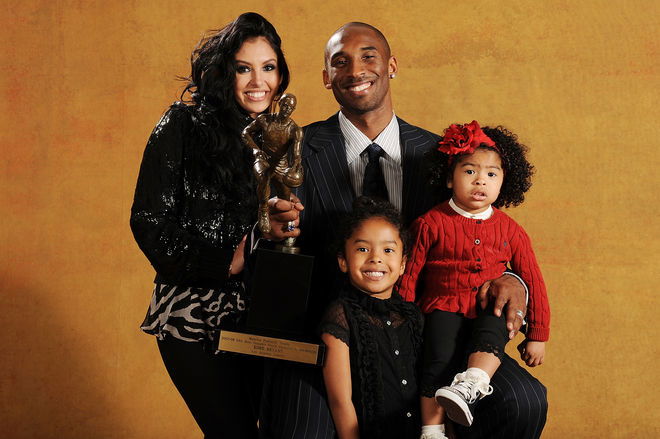 5 years later the Bryants encountered turbulence yet again. Vanessa cited "irreconcilable differences" and filed for divorce. However, in 2013 they called off their divorce. He went on to play for 3 more years before retiring in 2016, following which the couple welcomed 2 more children into the world.
How did they get through all of these stormy seas?
Kobe Bryant revealed the secret to staying married in a chat with All The Smoke podcast, just eighteen days before his untimely demise. He said keeping a union strong boiled down to two crucial things, "Commitment and competitiveness of We're going to succeed." He added, "That's all the beauty of it: having the persistence and determination to work through things — very, very tough things — and we've been able to do that."