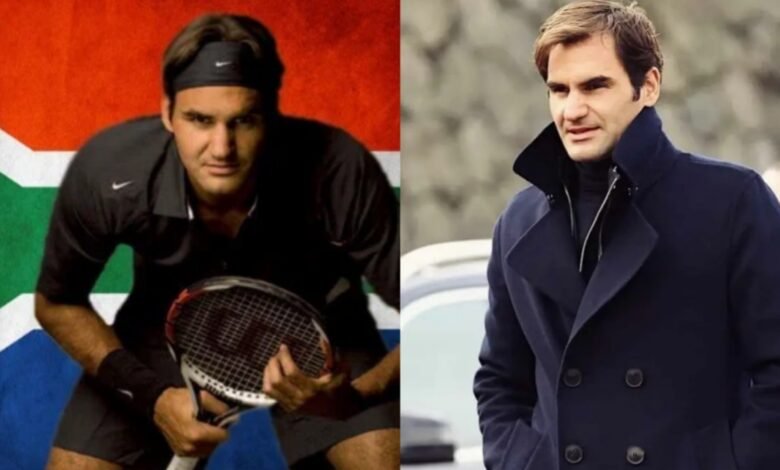 The name Roger Federer has been synonymous with greatness and humility for more than two decades now and will continue to be so in the ages to come given the enduring legacy that he has spawned. Born on 8th August 1981, Federer has still been dragging his creaking bones to the tennis courts as he continues to wreak havoc in the grandest stages of all.
Ever since his early days, Federer was at the top of everything he did and his acts of greatness kept on proliferating on the tennis court with every passing day. From what used to the iconic duo of Federer and Nadal dominating the arcades, Novak Djokovic transcended himself beyond the other greats to expand it to an all-imperative triptych.
Despite being a paragon of the sport, Federer didn't have it easy while growing up in the game. From battling glacial mental demons to coming out on top of the world, the journey is an enviable dream for countless people.
In this story, we will bring to you a few rare known facts about the man who undoubtedly would have been the king of the world if monarchy would have prevailed and the discipline to surpass opponents was tennis.
1. Multiple nationalities
Federer effloresced in Basil, Switzerland to Lynette and Robert Federer. His mother is from South Africa while his father is from Switzerland. His parents came across each other while both of them were on a trip to South Africa. Given the different citizenship of both his parents, Federer relishes a dual-citizenship. His parents aren't any longer a part of what they used to be and are currently working in the pharmaceutical company.
2. The sacred keeper of time
Everything that has been graced by Federer has been deemed as sacred by any sporting fan. In 2003, he was onboarded by a luxury watch company, Maurice Lacroix to be their brand ambassador. That was his first luxury watch endorsement. However, Rolex chose to compete with the former and shelled out $15 million more than coaxed him into becoming their brand ambassador.
3. The most bizarre awards received by Federer
Ideally, every athlete dabbles into a competition for an expected award. However, there are times when your expectations aren't met and to even surpass your amusement you end up getting something weird. That was exactly the case when Federer won the Swiss Open in 2003. He was given the prize of a milking cow called Juliet. In 2013, he got another cow who was called Desiree. To make it tops he got a second Desiree in quick succession. Still oblivious of what exactly to do with them, he donated them to the dairy farmers.
4. The price of the man
Going by the figures of Forbes, Federer is worth a staggering $64 million. He has won a boatload of money in cash but most of it had headed to assuage the taxes. Though the amount is still unclear, it is believed that his worth is much higher than these figures sum up. Ideally, most of the money comes from endorsements. Going by the latest figures of Forbes, his net worth is a whopping $450 million.
5. The tragedy that transformed him into an unstoppable machine
Despite the fact that Federer has now turned into an epitome of humility, professionalism and repose, it was not always the case with the big man. He was a hot-headed and extremely headstrong adolescent. An erstwhile ATP communications manager, David Law, told in an interview how a 16-year-old Roger Federer would be angry and burst out in the middle of the court.
Things changed, however, when his former gaffer, Peter Gaffer died in a car crash in 2002 when he was just 21 years old. This served as a wake-up call for Federer as he started living a lot more seriously and changed himself completely as an individual. For quite some time, he had difficulties processing the grief and when he actually decided to move forward he evolved into a completely level-headed player, calm and composed in his approach and emerged as one of the aces of tennis.
6. Roger Federer is a style icon
Roger Federer has always been dapper and the way he carries himself on the court is nothing short of a spectacle. In 2016, GQ Magazine called him "The Most Stylish Man". Given his closeness with Anna Wintour, Vogue's chief editor, style seems very fluid to him.
7. Miscellaneous
This will be short burst of facts that will make him even more fascinating to all of you.
Tiger Woods is one of his closest friends.
He is also adept at playing the piano as he took lessons he was a kid
He is not much of a fan of the spotlight.
He won the Wimbledon and Orange Bowl as a junior even before he was discerned as a pro.
Until the age of 16, he was a vegetarian.
He has played in 23 countries winning tournaments in 15 of them.
His idol was Pete Sampras whom he surpassed in 2009.
His favourite food is Italian and he loves it, even more, when he is having it in Rome.
His favourite band is AC/DC.
He has been starring in Gillette razor commercials since 2007.
He is clad from head to toe in Nike gear and the endorsement continues for 10 years. The last time a deal was signed it earned him a staggering $120 million.
When he isn't playing tennis, he loves to go hiking and his favourite getaway hiking spot is the famous Swiss Alps.
He has his own cologne brand called 'RF' which are his own initials.