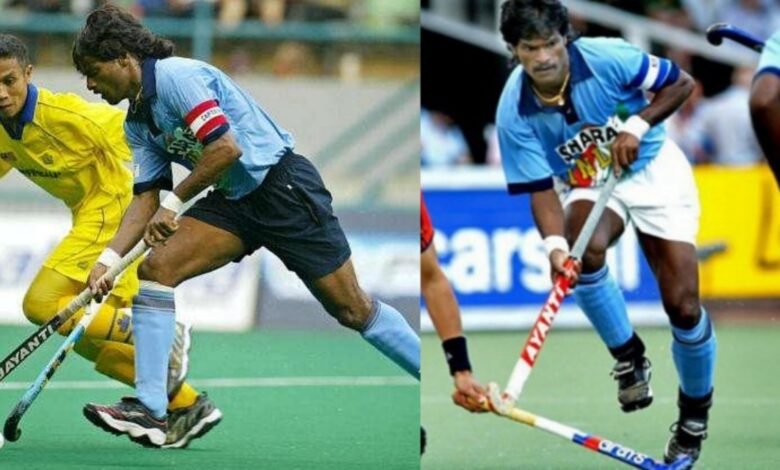 Despite the glorious bygones, Indian hockey hasn't been at their scintillating best off late and has struggled vigorously to find a strong foothold against the world. However, whenever hockey has been spelt in the nation, if there are a couple of names that have always hogged the crux of deliberation, they are Major Dhyan Chand and Dhanraj Pillay.
Born on 15th July 1968, Dhanraj Pillay resonated with being an astonishing player who changed the face of Indian hockey, yanking them from the fringes of mediocrity and catapulting them to the fore.
He was also one stringent personality who would never hesitate to tear down at players for their misses and howlers on the field and yet the players gathered around him, displaying their unadulterated love for the leader.
Making his footfall in 1989 in international hockey, he spent a glittering career that spanned for 15 long years in the international canon which also saw him leading India to a glorious resurgence from a phase plagued by some severe mediocrity.
In this story, we will be taking a brief look at five rare facts that very few people know about this hockey icon, however, these are the truths that contribute significantly to the making of the legend.
1. Dhanraj Pillay's first hockey stint
Dhanraj Pillay hails from a very humble family in Khadki, Pune, where he used to play hockey with broken sticks. He used gum to fix them with minimal improvisation from other additional substances. He initially played hockey for the Ordinance Factory staff colony where his father used to be a groundsman.
2. The only Indian to achieve this feat
Pillay is the only Indian to have featured in 4 Olympics, 4 World Cups, 4 Champions Trophy and 4 Asian Games. It was under his leadership that saw India winning the 1998 Asian Games and the 2003 Men's Hockey Asia Cup, manifesting a benchmark in the Indian hockey canon.
3. The captain's confession
Being a captain, it is very hard to confess one's vulnerability to the entire team, especially that everyone looks up at you. In a pressure-cooker situation just ahead of the tie-breaker in the finals of the Asian Cup, he chose to withdraw himself as he was not feeling comfortable. In the same game, India's custodian, Ashish Ballal was dropped after a woeful first half.
However, it was Dhanraj who walked up to him and urged the goalie to take the position under the woodwork for the penalty strokes. It was Ballal who saved crucial attempts and propelled India to glory. The captain later walked up to him asking, "Ab to maaf kiya na tune?" (Hope you have forgiven me now?)" regarding an incident where Dhanraj played a crucial role in dropping Ashish from the 1996 Atlanta Olympics squad.
4. A trained professional and yet brutal enemies with national teammate
Two of the most successful hockey players in the Indian ranks, Dhanraj Pillay and Baljit Singh Dhillon forged one of the most fluid and effusive midfield duos of all time. However, outside the field, they were always at loggerheads with each other, opposing every single decision that the other took.
In fact, things spiralled so much out of control that the duo got entangled in a fistfight once, and yet they were such adept professionals that their on-field partnership remained intact and led to countless glories.
5. Dhanraj's flight from the police
It is mainly known to the world that Dhanraj moved to Mumbai after being asked by his brother. However, the truth lies somewhere else. In Khadki, he ended in up a fight and was afraid that he may be nabbed by the police and in fear of the same, he moved to Mumbai to stay with his brother.