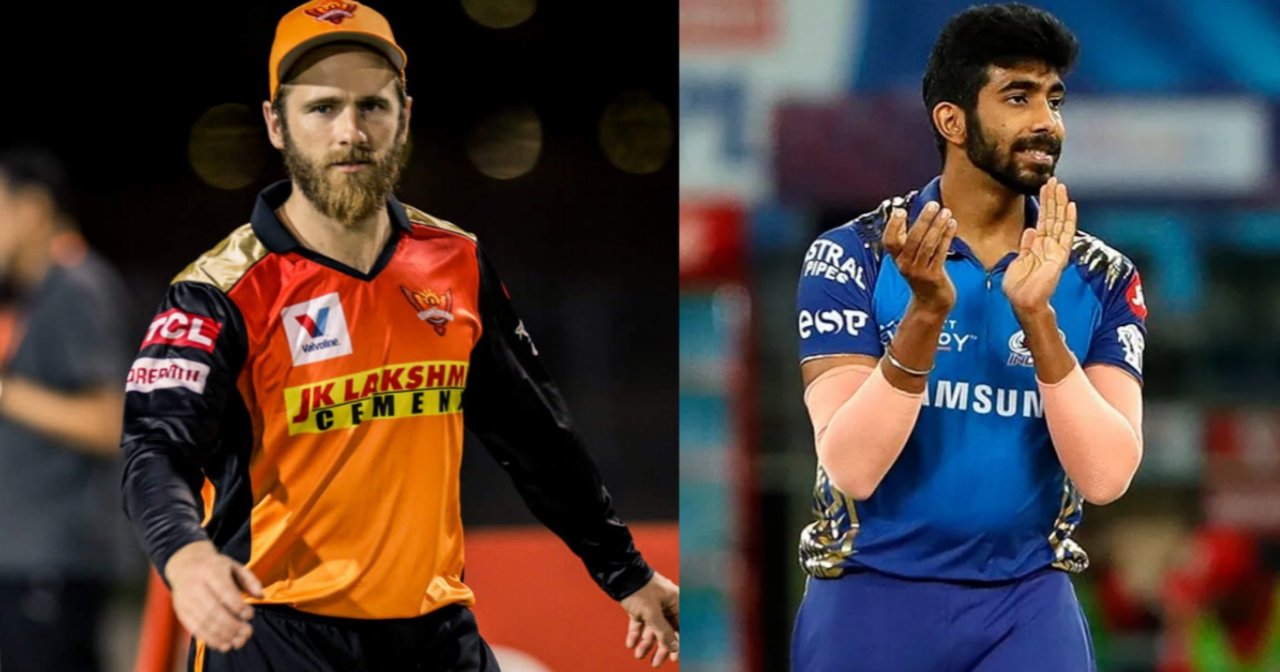 The Indian Premier League and money always go hand in hand, with many players roping in some large sums each year. But most of them have always proved to be a waste of money. As only a few players justify their price tag in a tournament like IPL. Ironically, there are abundant players in this league whose performances make their salaries look minuscule. Let's look at one such underpaid player from each IPL franchise.
Here is one underpaid player from each IPL franchise:
#1 Sunrisers Hyderabad – Kane Williamson:
Yes, the saviour of the Sunrisers Hyderabad doesn't get paid as much as you might expect him to be. Kane Williamson has a salary of only ₹3 Crores for his services at SRH. Now some of you might be thinking what's so bad in ₹3 Crores. But the fact that he gets paid less than some other stars requires attention. 
Kane Williamson is a consistent first-team player and performer for Sunrisers. He has individually carried SRH to victory numerous times and always plays his part in every match that he plays. Even after that, if a player like him gets paid less than the players who are not even the first choice for the team's playing XI, that certainly makes him underpaid.
#2 Royal Challengers Bangalore – Devdutt Padikkal:
Devdutt Padikkal has been a blessing in disguise for Royal Challengers Bangalore since last year. The young Karnataka opener may be just 20 years old, but he has already amassed 661 runs from just 20 IPL matches. In such a short period, he has scored five half-centuries and a century in IPL at an average of 34.78.
Devdutt Padikkal gets just ₹20 lacs for his services as of now. Now dor your information, this is the minimum base price for any player in the Indian Premier League. Even after being a consistent performer at the top order for RCB, Padikkal is still one of the lowest-paid players at RCB. So without a doubt, he is the most underpaid player at Royal Challengers Bangalore.
#3 Chennai Super Kings – Deepak Chahar – underpaid player :
Can you imagine an Indian International, who has the best T20 bowling figures of all time with 18 T20I wickets at a bowling average of 20.11, not getting paid even ₹1 Crore for his services? Well, that is the story of Deepak Chahar. He is one of the primary pace bowlers for Chennai Super Kings but is still getting paid just ₹80 Lacs at the moment. His salary is far less than some players, who are yet to play their first match in yellow in IPL 2021. So, this makes Deepak Chahar one of the most underpaid players on this list.
#4 Delhi Capitals – Prithvi Shaw underpaid player:
Prithvi Shaw's explosive batting at the top has helped Delhi Capitals significantly, as DC has consistently been one of the best batting units in the tournament for the past couple of years. He currently sits third in the race of orange cap with three half-centuries at a strike rate of 165. Shaw may be young, but the destruction he causes with his flawless stroke play deserves a little bit of a hike in his current salary of ₹1.2 Crores.
#5 Rajasthan Royals – David Miller:
The Big names like Ben Stokes, Jos Buttler, and Jofra Archer often overshadow David Miller's name at Rajasthan Royals. Even his salary falls shy of his batting and fielding contribution for Rajasthan Royals. The South African gets paid just ₹75 Lacs, which is even less than some lesser-known players. Miller certainly deserves a salary hike considering he has contributed more than Jos Buttler in the ongoing edition of the Indian Premier League.
#6 Kolkata Knight Riders – Prasidh Krishna:
Prasidh Krishna's improvement is apparent at the moment, as his performances earned him an Indian cap in the recently concluded series between India and England. Prasidh has become Kolkata Knight Rider's go-to pacer in recent times. He is also the second-highest wicket-taker for KKR after Pat Cummins in IPL 2021 at the moment. With such improvement, Prasidh certainly deserves a bit more than just a base salary of ₹20 Lacs.
#7 Punjab Kings – Mayank Agarwal:
Mayank Agarwal has become one of the primary top-order batsmen for Punjab Kings in recent years. He has provided enough quick starts to Punjab Kings in the recent past to earn a salary hike. Agarwal is currently being paid ₹1 Crore for his services. This amount feels a bit low for him as some other stars earn more than him in PBKS's current setup.
#8 Mumbai Indians underpaid player – Jasprit Bumrah:
Jasprit Bumrah has an IPL salary of ₹7 Crores. Yeah, I know it is more than the average salary of players in IPL. But the question is that is Bumrah just an average or above-average player? I don't think so. Bumrah is in the league of top-class players like Virat Kohli, Rohit Sharma, and Hardik Pandya, but he earns less than these guys. Plus, even some newcomers are getting almost double of his salary. So clearly, Jasprit Bumrah's contributions are way expensive than his current salary.