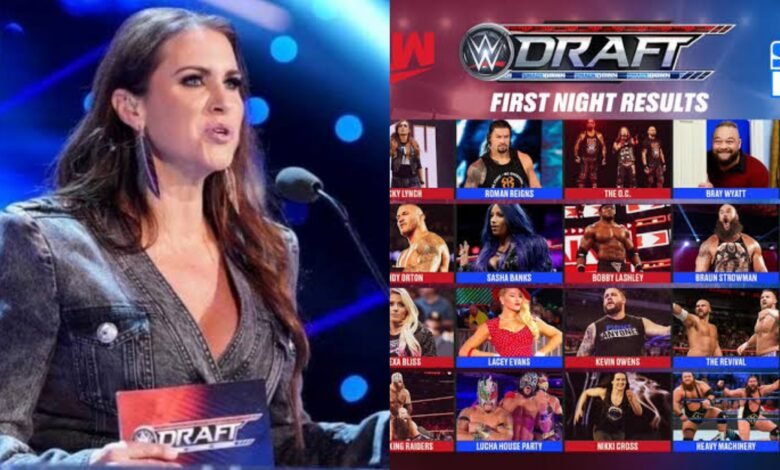 On the latest SmackDown, Triple H, Head of WWE Creative, made a rare appearance and he made a major announcement. He announced that the WWE Draft would be happening in the coming weeks and claimed that "when it is all said and done, this year's Draft will change the game."
The WWE Draft was an annual phenomenon but its absent from WWE since 2022. It has always been a fun way to mix up superstars acquired by each brand, so that new rivalries can lead to fresh matches. In the end, WWE's product looks fresh and it keeps the fans' interest alive.
The Draft happened every year from 2002 to 2011 except one year when the brand extension happened. It stopped in 2012, when the rosters merged together, eliminating its possibility. In 2016, when the roster split up again in two, the draft was back in action.
When Is WWE Draft 2023 Taking Place?
According to Fightful Select, it was going to happen in late 2022 but WWE shifted it to 2023. They told the talent that it was moved to "an undetermined time in 2023". When the wrestling website contacted more than a dozen WWE superstars, none of them knew about it till that time. Many of the talent had just assumed that it would happen after WrestleMania, a déjà vu from the past years, but it didn't. Even before SmackDown last week, nobody had a clue. The next best guess to conduct the draft would be the fall. It generally leads to "season premieres" for RAW and SmackDown.
Both FOX and USA Network's sources had once revealed to Fightful that they want separate rosters for their shows. One broadcasts RAW and the other broadcasts SmackDown. But since Triple H took over the operations of WWE, they are no longer making these demands.  However, the swapping of superstars between the brands has become more common.