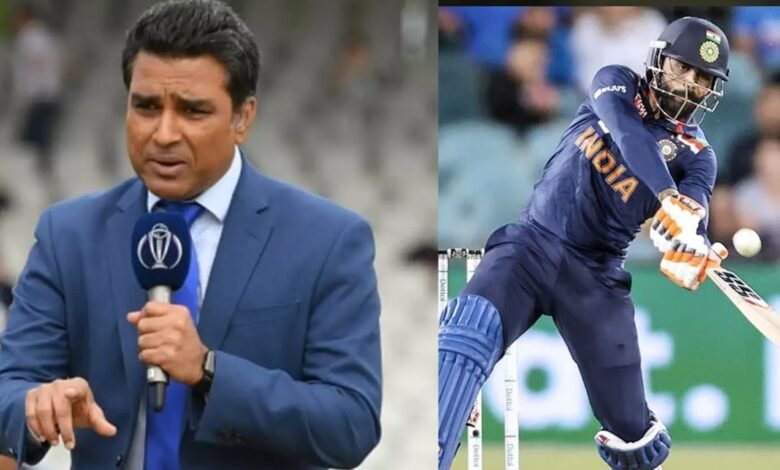 IPL 2022 was not memorable for Ravindra Jadeja. He scored only 116 runs in 10 games and could only collect five wickets. Hence, there have been some questions regarding his place in the T20 XI. Former cricketer Sanjay Manjrekar, too, spoke of the same. In this article, we take a look at what Sanjay Manjrekar had to say about Ravindra Jadeja's place in the Indian XI for the 2022 T20 WC.
The competition for a spot in the Indian XI for the 2022 T20 WC will be intense
In the past, Sanjay Manjrekar had made a comment on Ravindra Jadeja, which was not liked by the latter. There was a controversy but it died down. Now, the commentator has talked again about Jaddu.
In an interaction with Firstpost, he said, "Clearly, Dinesh Karthik has shown that he can be a number 6 or 7 as a pure batter. The impact that he is making is phenomenal and we saw that in T20Is against South Africa and also in the IPL. So, it's not really going to be easy for Jadeja to come in and take his place and India might settle in with somebody like Axar Patel."
Manjrekar continued, "The side now has Hardik Pandya, Karthik batting down the order. Rishabh Pant is also there so it's not going to be easy for him. But knowing the kind of player Jadeja is, he will be making sure that the headache doesn't get less for the selectors."
Jadeja is still the likely candidate for No.7
Although Jaddu has missed recent T20I games due to injury, he still is the No.1 contender to take up the No.7 role. Since Hardik Pandya is bowling, Jaddu has that insurance when he comes on to bowl. As with the bat, barring Rishabh Pant, India does not have too many left-handed options for the middle-order. Jadeja has the experience of doing well with the bat and hence, he is likely to be preferred by the management.