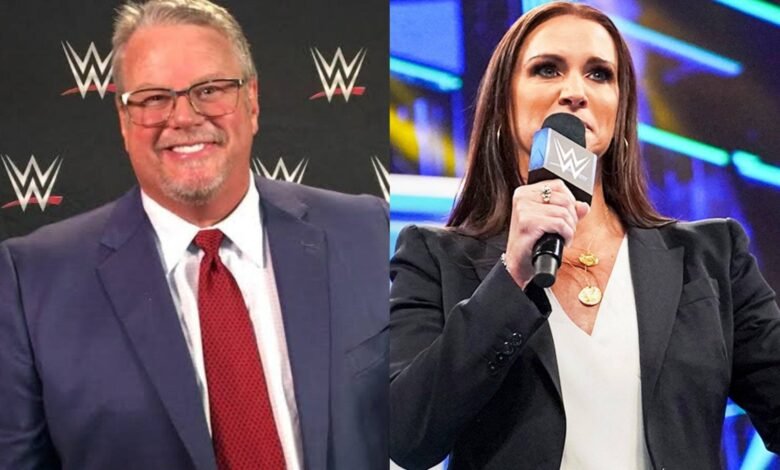 WWE had plotted so many storylines which included the likes of Stephanie McMahon who was one of the most notorious names on the roster back in her heydays. However, there were countless stars who would often narrate how Steph had been linked with too many superstars in her heyday.
In fact, such was the dating history of Steph, the names included the bigger ones of Test and Randy Machoman Savage. However, stripping the kayfabe aside, in real life, Steph got hitched with the iconic WWE wrestler and the current creative head of the company, Hunter.
When WWE veteran refuted claims he had an affair with Stephanie McMahon https://t.co/INKjV9cfib

— Brian Bates (@BrianBa58912757) February 2, 2023
A few years ago, there was a major controversy that was cooked up by WWE Hall of Famer, Jerry Lawler. He had the gumption to go as far as alleging Steph of having an explicit affair with the WWE Executive Director, Bruce Pritchard.
Here is what King Lawler had to say about Stephanie McMahon and Bruce Pritchard
Talking on the Mancow Radio show, Lawler said, "Hey, Stephanie McMahon is hot. Do you think she's wild in the sack? Well, that's what Bruce Prichard told me."
The extent of the comment went to such an extent that people started thinking that Stephanie must have dated the likes of Pritchard which was extremely wild considering the fact that he was quite elder to Steph and the man denied the allegations himself.
In fact, Pritchard said that Lawler was indeed in a very tight spot of desperation to make such a wild comment like that. He very clearly opened up on the innuendo said by Lawler and made it a point to prove that the man was wildly over his head and had no clue about what he was talking.
We love you 3000, Stephanie McMahon!#WWE #StephanieMcMahon pic.twitter.com/3noHXKc5uZ

— Wrestle Tracker (@wrestletracker1) September 12, 2023
Pritchard was also not happy with the fact that Lawler pulled off this stunt when he knew that Steph was married to Triple H already while he himself was married with kids.