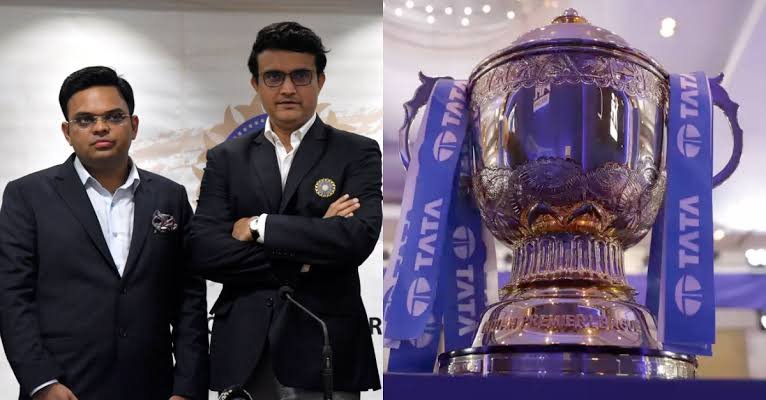 In the last few days, the topic of discussion in cricket is regarding the e-auction of the IPL Media Rights. The rights are for the five-year cycle from IPL 2023 to IPL 2027. As expected, the number is soaring high and the final confirmation is expected by Tuesday. In this article, we take a look at a Twitter user who shares a staggering fact about IPL Media Rights.
A staggering fact about IPL Media Rights
Meanwhile, although there is no official confirmation, many reports are suggesting that the TV and the digital rights have already fetched more than INR 40000 crores. There are two more packages to be sold before freezing the final amount.
With this, the worth of each IPL game is now more than a whopping INR 100 cores. It is a massive number and has the potential to change the game. A Twitter user compared the cost of the media rights with the yearly tax collection of a few states. Here is the Tweet regarding the same:
https://twitter.com/ARanganathan72/status/1536562277369155584?s=20&t=kbK2cZN9iJJYgQj3eDMxYQ
IPL is on the rise
As per the new number, IPL has become one of the most expensive leagues on the planet. For a tournament that had not started a decade and a half ago, this is a terrific achievement by BCCI. While it brings in a lot of capital for BCCI, there is massive scope for improvement of the sport in every corner of the country. Ahead of the announcement of the rights, BCCI has already announced that the pension of former cricketers would increase. This move by Sourav Ganguly and co. has been welcomed by all.
The fans, though, want a better experience as the overall output. There have been complaints regarding the quality of the broadcast in recent seasons. If it is improved, there will be no looking back for the brand that is the Indian Premier League.