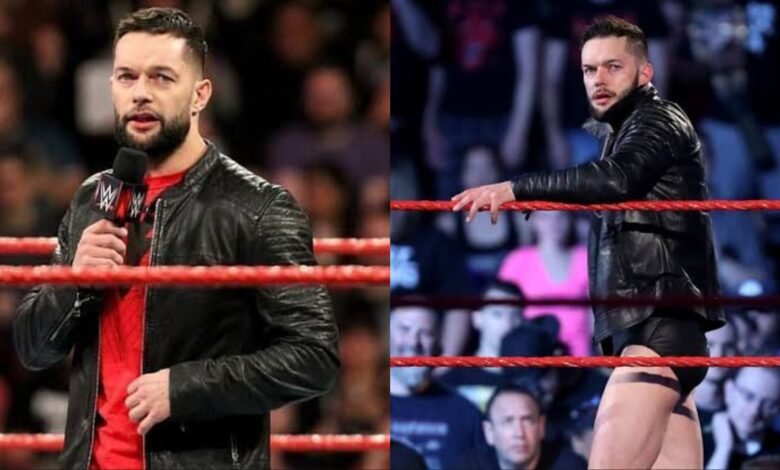 Finn Balor has expressed his interest to face off against former WWE champion, Rey Mysterio at the WWE Clash at the Castle. After a defeat at the hands of the Mysterios with an intervention from Edge, Balor is hungry for more in-ring action.
As SummerSlam came to a close, all the following wars and fallouts would lead to WWE's first major stadium event in the last 30 years in the United Kingdom. Finn's initial wrestling days were in the British independent wrestling scene and he is hellbent to be a part of the match-card at the WWE Clash at the Castle.
Here is what Finn Balor had to say about his desired opponent at the WWE Clash of the Castle
"Yeah for sure and I tell them to go. Sometimes we get caught up in the bubble that's WWE, and there's a whole world of wrestling outside there."

"If someone doesn't want to be here, they should go."

– Finn Bálor's advice on talent who want to leave WWE (via Cheap Heat pod) pic.twitter.com/KEFDdMmh1P

— Wrestle Ops (@WrestleOps) August 3, 2022
Talking on an interview at the Cheap Heat Podcast, Balor quoted, "I definitely want to be involved with that show. If, for any reason, we can get a singles match with Rey Mysterio, that is something I'd be interested in."
The main event of the show has already been decided and Drew McIntyre will be facing Roman Reigns for the WWE Universal Championship after the Tribal Chief managed to emerge as the victor of the Last-man-standing match between him and Brock Lesnar.
"Last year, I wasn't involved in Mania & I'll be honest, that deeply hurt. Deeply hurt.

The fact that I show up for every TV, every house show, every overseas tour, every media appearance. Then, to be left off 2 nights of WrestleMania, that hurt."

– Finn Balor
(via Cheap Heat) pic.twitter.com/rL8GjhrXN6

— WrestlePurists (@WrestlePurists) August 1, 2022
Balor also quoted that last year he wasn't a part of the WrestleMania and that left a deep impact on him. He is one of the regular members of the WWE roster that pans from every single tv show to every possible appearance that the company wants from him. He expected to make a cut for the preceding WM. Sadly, despite his wishes, he couldn't find himself involved in a battle at the biggest of all wrestling events.
However, his latest appearances have made him a super hit in the WWE roster and he is slowly regaining his popularity that once echoed with the WWE universe, which can provide him the major leap for the upcoming events.